BTS' Suga, Suran Dating Rumors: 'Wine' Hitmaker Denies Claims In Lengthy Post On Instagram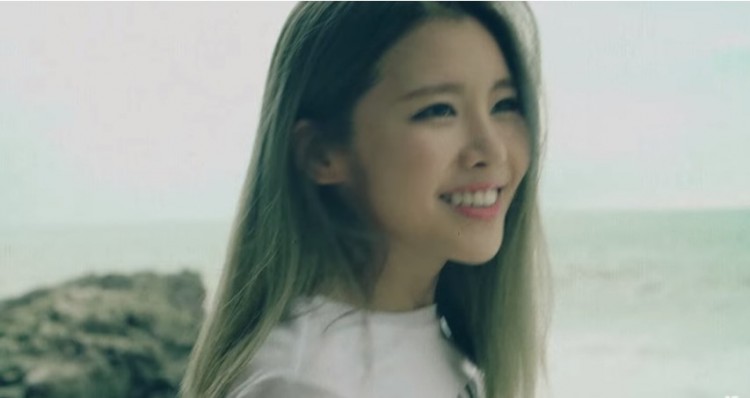 Rumors that the Korean singer Suran and the BTS member Suga are dating have been swirling, thanks to the "Wine" hitmaker's posts. As Big Hit Entertainment denied the claims, the 31-year-old songwriter, also known by her stage names Elena and Baily Shoo, explained her side of the story on a personal social media account.
In a lengthy post, translated into English by Metro, Suran denied the rumors that she is dating BTS' Suga. The latter just produced her song "Wine" in 2017, which was released in the same year. The hearsays started when she shared a post that has a word "Yoongi" in her caption.
As the word mentioned above has the same spelling as Suga's real name, Min Yoon-gi, Suran's followers assumed that she was referring to him. "I would like to sincerely apologize to anyone who might have been hurt because of me," she said along with a blank wall photo.
Suran explained that when she used the word "Yoongi," she meant "flowing with radiance or shine." The origin of her post was actually from a macaron that someone gave her. As she was full of ideas and in a really good mood because of eating the desert, she wanted to promote it at the time. Thus, the post has nothing to do with BTS' Suga.
In connection with her other posts, Suran also explained that the S she shared was about Spain, the poodle dog in the magazine shooting studio. Also, her other posts are all personal posts of her and not connected to anyone, especially to Suga, as most people think.
"I am greatly shocked and hurt by all the criticisms I have received for using expressions that are not common," she said. If truth be told, Suran thought of deleting her posts because she was bothered by the comments. However, she believed that it is her personal "SNS" space and she didn't do it with any bad intentions. So, she will just leave it as it is to show she is not doing anything wrong.
She then said that she just met BTS member Suga last year because of her song "Wine." Suran then insisted that talking about music was their only connection—"nothing more and nothing less." She expressed her frustration as there are a lot of people who misunderstand her posts and continuously curse her as they assume the two are dating.
On the other hand, Big Hit Entertainment also denied the claims that its very own BTS member Suga and Suran are dating, All Kpop reported. "The dating rumors about Suran and SUGA are not true," it said in a statement released on March 27. It also explained that they have only worked to produce music together.
© 2023 Korea Portal, All rights reserved. Do not reproduce without permission.