K-Drama Actress Lee Yu Bi Reveals Her Hollywood and Korean Crush, Reunited With Friend Super Junior Heechul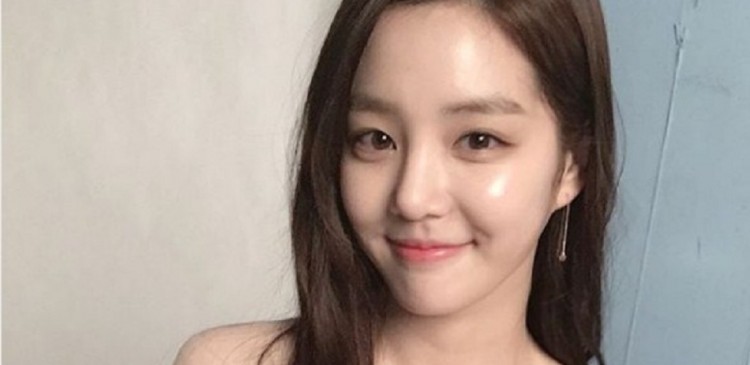 Korean star Lee Yu Bi has confessed to her ideal type while her A Poem a Day co-star Defconn has revealed the actress' Hollywood crush.
In an episode of tvN's Life Bar, Lee Yu Bi first revealed the actress that Defconn admires. The actor admitted that he is a fan of Korean star Jo Bo Ah because he likes someone who listens to him. He clarified, however, that he is just a fan and she is not his ideal type.
Defconn then hit back on Lee Yu Bi and revealed that the actress likes guys with a thick neck. The actress was startled at first by Defconn's remark. She disagreed with him before talking about her ideal type.
"No. I like Hollywood actor Tom Hardy. I mentioned him and Defconn said I like guys with thick necks. In Korea, there was always one person (I've liked). That is Kwon Sang Woo sunbaenim," the actress declared.
True enough, there are several photos of Hardy on Lee's Instagram account, proving that she is indeed a fan. Korean actor Kwon Sang Woo, on the other hand, is the famous Cha Song-joo in the internationally hit K-drama Stairway to Heaven. He is the love interest of Choi Ji-woo's character, Han Jung-suh, in the series. Kwon rose to stardom in the 2003 romantic comedy film My Tutor Friend before taking the lead role in Stairway to Heaven in the same year.
Lee Yu Bi and Super Junior Heechul's Relationship
Lee Yu Bi also reunited with her Super Junior member friend, Heechul, during the episode of Life Bar. Heechul said he first met Lee when they both played as children of Kyeon Mi-ri's character in a TV series. Heechul was referring to the 2007 K-drama Golden Bridge where he portrays Young Min's (Kyeon) son, Young Soo. Soo's sister is Young Min, which was played by Lee.
MC Shin Dong Yup asked the two if they ever dated in the past. Heechul just laughed and said he and Lee have different types. In the said episode, Heechul also unintentionally revealed that he dated a member of a female K-pop group.
Lee Yu Bi New TV Show
The young actress is set to play a lead role in the upcoming tvN medical drama titled A Poem a Day. The show will follow the lives of people who work at a hospital. Lee will portray the role of young physical therapist Woo Bo Young. She is described as financially poor but has been dreaming of becoming a poet. The K-drama will feature the touching stories of the characters and their hilarious experiences at the hospital.
Other cast members include Jang Dong-yoon, Lee Joon-hyuk, and Lee Chae-young. Defconn is also in the K-drama series. A Poem a Day premiered on March 26. It airs on Mondays and Tuesdays at 9:30 p.m. KST on tvN.
© 2021 Korea Portal, All rights reserved. Do not reproduce without permission.