Girls' Generation's Seohyun Is North Korea's Favorite, K-Pop Idol To Perform Once Again Along With North's Artists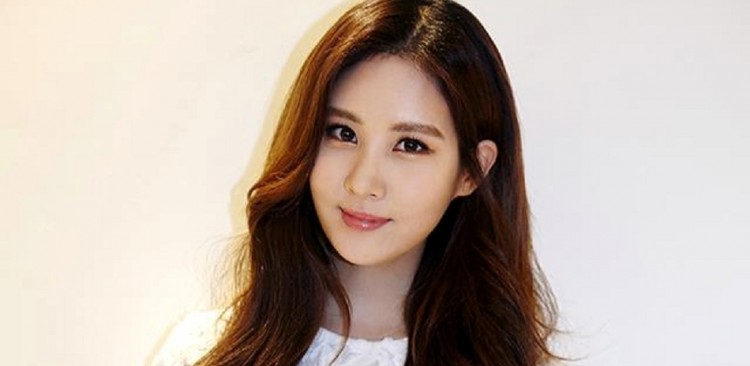 It looks like Girls' Generation member Seohyun is North Korea's favorite. She is set to perform along with other North Korean artists in scheduled concerts in the hermit kingdom this weekend.
Seohyun is one of the South Korean artists that were chosen to perform in the North starting this weekend. North Korean supreme leader, Kim Jong-un, may already have an idea about how Seohyun acts on stage. Kim Jong-un's sister, Kim Yo-jong, may have talked to her brother about the K-pop star.
The K-pop idol earlier performed alongside the North's Samjiyon Orchestra at the National Theater of Korea in Seoul last month. Seohyun performed "Let's Meet Again" and "Our Wish." The event was attended by Kim Yo-jong. Both songs represent the desire of the two Koreas for unification.
It is most likely that Seohyun will sing the same songs, or at least songs with the same theme, in the joint performances of the North and South Korean artists on April 3. It is also interesting to see if Seohyun will hold hands with or hug a North Korean artist again like what she did in Seoul.
Seohyun's On North Korea's Concerts
Seohyun has shared her thoughts about her upcoming performance in Kim Jong-un's country. During an episode of SBS's One Night of Entertainment, she was asked about her participation in the concert. Seohyun thinks that she should take more responsibility. Aside from her performance, Seohyun is also taking the stage as the emcee of the event.
"It's an honor to be part of it and I'm going with renowned senior artists. It makes me think that I need to do even better and take more responsibility because I'm at such an honored position with my sunbaes," Seohyun said.
North Korea Concert Lineup
Aside from Seohyun, K-pop girl group Red Velvet will also travel to the North to perform.They will be joined by pop icons Cho Yong Pil and Choi Jin-Hee. Singers Lee Sun Hee, Yoon Do Hyun, Jung In, Ali, and Baek Ji Young will also join them.
Red Velvet is set to sing two of their hits in the concert. These are reckoned to be "Red Flavor" and "Bad Boy." The K-pop girl group reportedly submitted at least five songs to South Korean officials who are organizing the concerts.
It is safe to assume that the songs were chosen by both the North and South. Composer Yoon Sang, who is also musical director for Seoul's art troupe, earlier said all of the songs that will be heard in the event should be approved by both countries.
The North Korea concerts are slated for March 31 up until April 3 in Pyongyang. The South Korean art troupe is scheduled to do two concerts at the East Pyongyang Grand Theater and at the Ryugyong Jong Ju Yong Gymnasium. There will also be joint performances of North and South artists at the Pyongyang Arena. Each concert will last about two hours.
© 2019 Korea Portal, All rights reserved. Do not reproduce without permission.