#MeToo Movement In South Korea Continues To Spread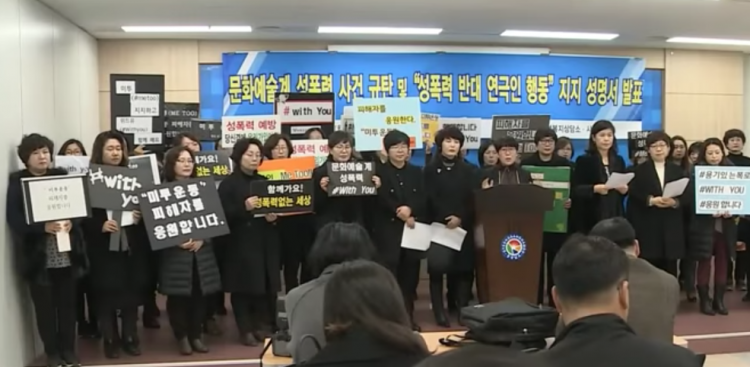 The #MeToo movement is rapidly breaking the barriers of what once was a conservative society of South Korea. Young women continue to fight for new beginnings that promise a brighter future for their welfare.
The movement has highlighted sexual harassment and abuse around the world. More and more women are coming out, fearlessly voicing out horrific sexual experiences done to them by men.
The year 2018 has brought many South Koreans taking a huge risk as they confront social norms that have kept them silent for years. It all started in January this year when prosecutor Seo Ji-Hyeo accused a former South Korean ministry of justice official groping her in 2010. This brought on a flurry of protests considering Ji-Hyeon's part in the elite society.
Within a few weeks, hundreds of women started to come forward and to make matters even more, rattling for the society, they have to face high-profile cases that have altered its culture.
The Gender Pay Gap A Factor
Another issue that triggers these allegations is the gender pay gap alone. In the country, women earn less than men and they are often placed in low-paying jobs. There are also stories about young women who are only starting their careers at big companies who are encouraged to get a few drinks after work to help them get a promotion. Every woman who has done this has a story to tell about sexual harassment.
The Government's Response
Thus, the government is making changes to battle the gender pay gap. President Moon Jae-In has responded to the #MeToo movement, he said:
"[We] cannot solve this through laws alone and we need to change our culture and attitude."
With that being said, it looks like the country is ready to breathe new life into a new culture. A culture where equality is greatly considered and women will not be held prisoners of their horrific experiences.
The question is, is the country ready for a significant change that could alter a culture?
© 2019 Korea Portal, All rights reserved. Do not reproduce without permission.