Wanna One Update: Kim Jae Hwan Praised For Another Good Deed, Digital Forensic Analysis Showed Controversy Result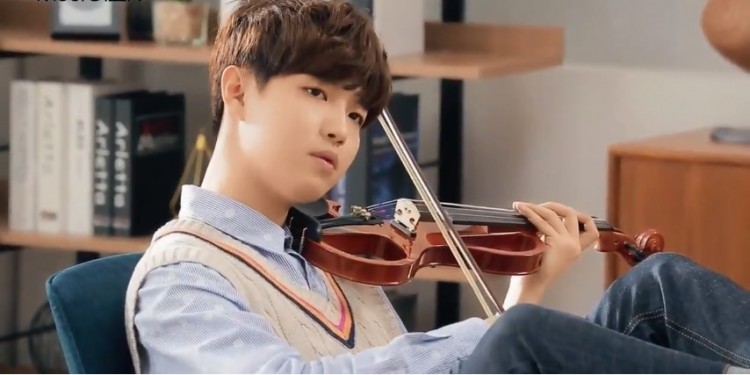 Wanna One is once again in action as the group visited Chile on Friday, March 23, for the concert Music Bank in Chile. Not only did the South Korean boy band greet the fans, but Kim Jae Hwan again caught everyone's attention with his kind gestures to help their supporter.
In a lengthy post on Twitter, a fan revealed the good deed Kim Jae Hwan did for her when she was waiting for their arrival at the airport. As the entire place was full of awaiting fans, this supporter got caught in the middle and dropped her things.
The first Wanna One members that arrived were Guanlin, Taemin, Jisung, Jihoon, Daniel, then the rest of them. So, when she saw Minhyun, she tried her best to get close to him. When she finally had the chance to give him her gift, he tapped his back but the people went crazy, and the place was flooded with fans.
The poor fan got pushed and almost trampled on. When she had pulled herself together, she felt a tapped on her back, which was Kim Jae Hwan. "Jae Hwan was looking straight at me while handing me my purse with all of my case-sensitive documents," she said.
Thank you, Jaehwan. (1/2)#WannaOne #MusicBankInChile #MusicBankChile2018 #JaeHwan #Minhyun #KimJaehwan #HwangMinhyun #워너원 #김재환 #황민현 pic.twitter.com/nDdP8vAWLY

— "the best you can is good enough" (@maisondemonreve) Marso 22, 2018
She was surprised and stunned, but Kim Jae Hwan once again handed her the purse. As she got her things, she thought to give him the bag of gifts to him instead. However, as she was left frozen, she believed that she just handed her gifts to Taemin's van, wishing it could reach the said Wanna One member or Minhyun.
Meanwhile, with the good deeds Wanna One members are showing, their fans want to clear their names after the big controversy that they have been through. The "Energetic" singers' supporters requested for digital forensic analysis to look into their case.
Allegedly, Wanna One members said unacceptable remarks that accidentally broadcasted live. They were said to use obscene language that included "slang and sexual terms," according to Korea Herald. It remains to be seen who made the comments specifically, but Ha Sung-Woon is being bashed for reportedly uttering sexual comments.
So, when the summary of the result had been revealed on Thursday, it was confirmed that Ha Sung-Woon did not use any sexual word, while the other Wanna One members did not use obscene language.
© 2023 Korea Portal, All rights reserved. Do not reproduce without permission.