Overseas Voting Registration For South Korea's Upcoming Legislative Election Will Start On Sunday Through 169 Diplomatic Offices Across The Globe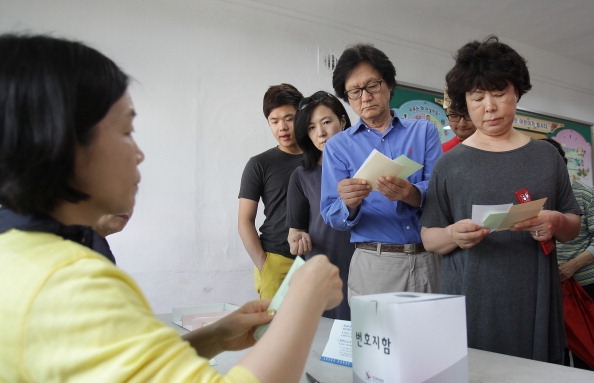 Overseas citizens with Korean nationality will have the chance to register and exercise their rights to vote in the upcoming legislative election in South Korea which will take place in April 2016.
Korea Times reported Thursday that about 169 diplomatic offices around the world will open the voting registration on Sunday.
The Republic of Korea National Election Commission said that citizens who are living abroad and who have Korean nationality will be considered eligible voters. Thus, these citizens can register as voters for the 20th legislative election next year.
The San Francisco Korean Consulate General announced that registration can be done by visiting the diplomatic offices or through online and mail. Overseas voting registration will start on Sunday and will close on February 13.
In addition, the San Francisco Korean Consulate General also said they will entice South Koreans to vote in the upcoming legislative election through dissemination of promotional and informational leaflets.
Meanwhile, Arirang forecasted Friday that the main opposition New Politics Alliance for Democracy (NPAD) also recommended that overseas citizens should register and participate in the upcoming election in April.
On the other hand, the National Election Commission is hoping that more South Koreans will register this year since registration was made easy through online and via email for the first time. It also revealed that about 2 million overseas citizens are eligible voters.
Reports have revealed that the upcoming legislative election is the third time to accept overseas votes from Korean citizens.
The 20th legislative election will happen on April 13, 2016. It will be the first legislative election following the divisive Constitutional Court ruling that reportedly changed the population percentage of constituencies with the highest number of population to the lowest number of population.
Further reports have revealed that member of the National Assembly of the Republic of Korea will be elected in the upcoming 20th legislative election.
© 2022 Korea Portal, All rights reserved. Do not reproduce without permission.