Selena Gomez, Justin Bieber Dating: Nick Jonas' Ex To Confront 'Sorry' Singer On Cheating With Baskin Champion, 'HollywoodLife' Claims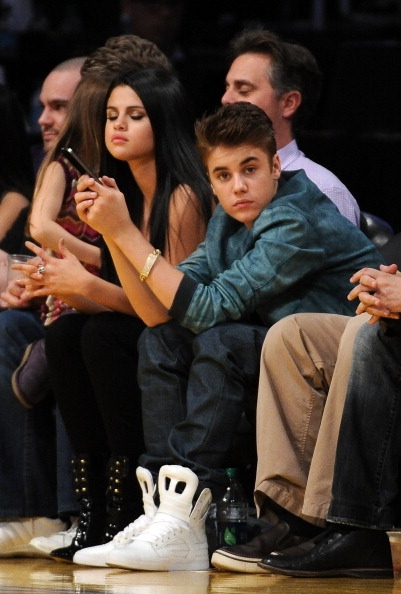 It seems like Justin Bieber and Selena Gomez are again having a hard time in their relationship, as the "Cold Water" singer was recently spotted hanging out with Baskin Champion. So, who is this lady, and is Bieber cheating on Gomez again?
According to a recent report by Vanity Fair, Justin Bieber was spotted with Baskin Champion and Selena Gomez was reportedly unhappy about it. Champion and Bieber were reportedly seen at Craig David's concert while Gomez was in Australia. Jelena fans are wondering who Champion is and why Bieber was with her.
Hollywood Life revealed that the "Fetish" singer is yet to confront Bieber about Champion. The insider unveiled that Gomez headed back home after she found out about Bieber and Champion's so-called date.
"She is getting on a plane now, headed back stateside after working on herself in Australia for the week," the onlooker stated exclusively. "Selena is hurt and disappointed after seeing Justin with another woman, and she felt the need to run home immediately."
Apparently, Gomez was disappointed with what Bieber did. Jelena fans were also hopeful that Bieber has already matured and that their reunion is finally what he had wanted all this time.
So, who is Champion? The publication unveiled that Champion, a 22-year-old hottie, is actually a former Sports Illustrated Swimsuit Rookie. She also won Miss Alabama Teen USA in 2014. According to the site, Champion and Bieber could have been introduced by Patrick Schwarzenegger who is currently dating Champion's sister Abby. Perhaps, they gathered for Bella Thorne's premiere of Midnight Sun a week before, which is where they could have met.
Champion reportedly likes dogs and chocolate-chip cookies. She is also a fan of the Alabama football team. However, it is still yet to be confirmed if something is really going on between her and Bieber. Jelena fans are hoping that the "Love Yourself" singer is not cheating on Gomez.
As of this writing, Justin Bieber is yet to respond to the reports that he is cheating on Selena Gomez once again. Thus, readers are advised to take this with a grain of salt.
© 2023 Korea Portal, All rights reserved. Do not reproduce without permission.