Kate Middleton Pregnancy: Duchess And Prince William's Royal Baby Might Be A Girl Named Mary, Per Bookmakers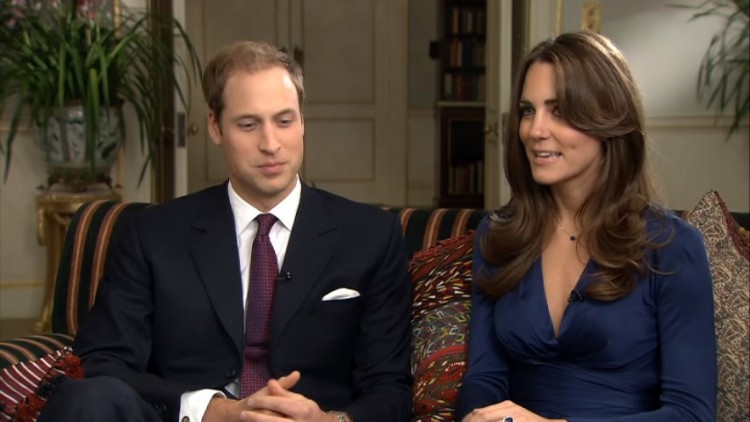 Kate Middleton and Prince William are about to welcome their third baby next month. Although the kid's gender has not yet been revealed, bookmakers are leaning for a baby girl and now betting on what her name could be.
Bookmakers Ladbrokes revealed that the name Mary is getting more bets. Alice used to hold the top bets until Mary becomes the most favorite with 8 to 1 odds.
"We can't quite put our finger on the link between Mary and the North West," Jessica Bridge from Bookmakers Ladbroke told Daily Express. However, the overwhelming bets they have been receiving for the name Mary just proved that there is a new favorite royal name in the market.
Bridge added that Putters are strongly convinced that Prince William and Kate Middleton's third baby will be a girl. With that, this would be a great chance for the couple to honor Queen Elizabeth II's grandmother, Mary of Teck, to name their kid after her. It is, too, one of Her Majesty's middle names.
"But, it will be interesting to see if any boys' names are backed over the coming weeks before the birth," she added. In fact, there are also bets if Prince William and Kate Middleton will have a baby boy. The bookies go for Albert or Arthur at 12-1.
Also, some bookmakers are betting for Victoria at 8-1 and Elizabeth at 16-1. There are also assumptions that Prince William and Kate Middleton will name their third child after the late Princess Diana with 16-1.
In fact, Bridge said that the Royal family is keen to use the same name over and over again every few generations. It is being said that the odds have favored the said names back in January. In February, Mary became the most picked, while Albert and Arthur became the most popular names if Prince William and Kate Middleton's baby happens to be a boy.
On the other hand, royal correspondent Victoria Arbiter said, via The Cut, that the couple is keen to honor both sides of their families. So, personally, she loves to see them using the name Alice. Prince Philip's mother was described as "quite an extraordinary women"; thus, it would be a great honor to the Queen's husband.
© 2019 Korea Portal, All rights reserved. Do not reproduce without permission.