MBLAQ G.O Reveals His 'Star King' Variety Show Depressing Experience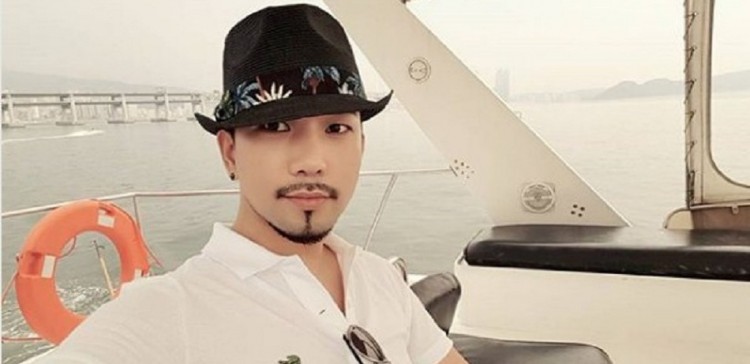 MBLAQ's G.O has revealed the torture the guest stars of TV show Star King had to go through for years. The singer/actor throws shade on the variety show while revealing some bad acts that he did just to get fired from Star King.
In a recent Afreeca TV broadcast, G.O shared the difficult experience that he and the other guests of the hit SBS variety show had gone through during filming. The singer said he and fellow member Mir always felt extremely exhausted and stressed out on Sundays, the day before their scheduled recording for Star King.
"It's just pure pain. We get calls on Monday morning and when we arrive, it's a chaos. Filming usually took about 10 to 12 hours," he told his viewers.
"At first, we really worked hard but we didn't really make an appearance on the show for 10 weeks ... We ended up just shouting 'Wow, 'Yeah' in the background," he added.
G.O Reveals Rebellious Acts While On
Star King
The K-pop idol revealed that at first, he was very upset for the lack of screen time. He then decided to just enjoy the filming by being unruly on set. For instance, he intentionally did not follow the script or show reaction as he pleased. G.O explained that he misbehaved on set to get him fired from the show. Fortunately (or unfortunately) for him, the producers loved his antics as they found him funny.
The broadcasting jockey added that the show's producers sometimes turned off his and Mir's microphones, especially when they would just make random comments. He cited an instance when their set got extremely hot during summer and they don't have air conditioning. G.O said he and Mir would talk to their audio director on their mic to turn on the AC.
Star King ran for nearly 10 years. It premiered in 2007 and wrapped up in 2016. It is the first South Korean reality show to air on television and online simultaneously. The show encourages viewers to upload videos of people with special talents or unusual stories. When they get selected, they will be invited to the show. The non-celebrity guests will then compete for the title "Star King" while the invited guest stars will judge them.
The show was originally hosted by Kang Ho Dong. He left the show in 2011 and announced his retirement from the entertainment industry due to a tax evasion controversy. Super Junior member Leeteuk and Korean rapper Boom replaced Ho Dong. Boom left in 2013, while Leeteuk stayed until the show concluded in 2016.
At some point, Star King held the top spot in audience ratings of any prime-time TV show on a Saturday time slot. It suffered a steep drop in ratings after some controversies, including the appearance of an expert who falsely hypnotized students.
© 2023 Korea Portal, All rights reserved. Do not reproduce without permission.