Big Bang's T.O.P. Being Investigated For 'Flower Road' Release, YG Entertainment Responds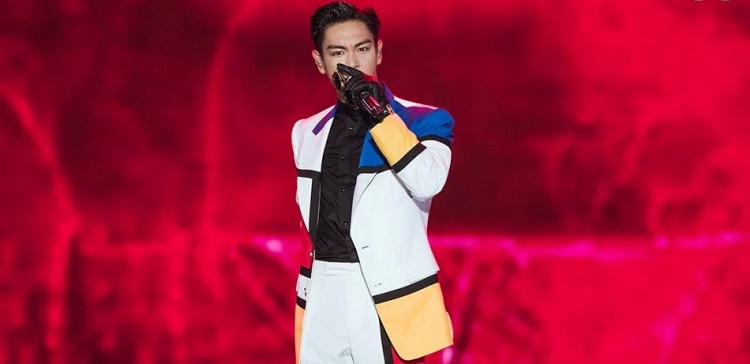 Big Bang's T.O.P. is once again the center of controversy while still completing his mandatory military service. The Big Bang member is reportedly under investigation for allegedly violating the military code. Big Bang's agency YG Entertainment has denied the accusation and explained why it is not true.
K-pop boy band Big Bang released its single "Flower Road" last week. Then reports emerged that the Seoul Regional Military Manpower Administration is investigating whether or not T.O.P. violated the military rules because of "Flower Road." The song is written by T.O.P. and bandmate G-Dragon.
Apparently, the military prohibits soldiers or social service personnel like T.O.P. from engaging in additional business or commercial activities when they are actively in service. They can only participate in community or public service activities conducted by nonprofit organizations.
YG Entertainment Denies Accusation Against T.O.P.
It is a common knowledge in K-pop world that Korean bands or artists typically drop songs before or after they got enlisted in the military. It is a form of a gift to their fans who will miss them when they are training and serving the country.
Currently, four members of Big Bang are serving their two-year mandatory military service. T.O. P. got enlisted in February 2017. This year, G-Dragon began his training on February 27, Taeyang on March 12, and Daesung the following day. Seungri is set to be enlisted in the second half of 2018.
This is why YG Entertainment has stressed that they don't understand why the release of "Flower Road" is becoming an issue. Soompi cited a rep from the agency who stated T.O.P. did not violate any rule in the military because "Flower Road" was recorded two years ago.
"Fans already know that 'Flower Road' was recorded two years ago while working on the MADE album. This is something that was made known to the general public through media reports. We don't understand why this is being made into an issue," the agency said.
T.O.P. also made a statement, saying "Flower Road" was recorded and completed in 2015 to 2016. The singer added that he did not know that the song will be released. The 30-year-old hitmaker began his mandatory military service early last year. He initially scheduled to be discharged in November 2018. However, when he got arrested, charged, and prosecuted for illegal drug use, his service time has been extended. He is expected to be discharged in June 2019.
"Flower Road" Topping The Global Charts
It looks like the T.O.P. controversy doesn't affect the Big Bang's latest single. "Flower Road" continues to dominate music charts all over the world since its release on March 13. According to Apple iTunes, it is currently #1 in 28 countries.
© 2019 Korea Portal, All rights reserved. Do not reproduce without permission.