Speed Skater Kim Bo-reum Hospitalized To Receive Psychological Treatment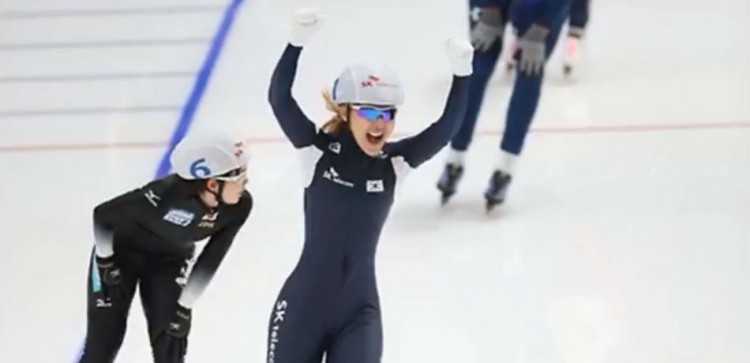 The South Korean speed skater, Kim Bo-reum, has been admitted to the hospital for psychological treatment, along with her mother Kim Seon-ok.
What led Kim Bo-reum hospitalized?
The two-time Olympian, Kim Bo-reum was initially at the center of controversy for her attitude during the quarterfinal event in the women's team pursuit. She was criticized by the public for blaming her teammate Noh Seon-yeong for the team's poor performance.
The viewers were stunned to see her accusing Noh Seon-yeong during a post-match interview, which generated allegations that she was bullying Seon-yeong. The 28-year old speed skater represented South Korea at four Winter Games and holds the national record for the women's long track speed skating for 1500 meters.
The athlete's agency announced to the media that the 25-year old Bo-reum initially visited a hospital in her hometown of Daegu on Monday. Her doctor suggested hospital admission following the onset of anxiety disorder. Her mother, Seon-ok is also admitted for showing similar symptoms.
According to her mother's statement, she accompanied Bo-reum to the hospital and helped her "undergo a psychological exam. She was then hospitalized on that day as suggested by the doctor."
She further clarified that her daughter is "scared of standing in front of people. She went to a private school in Seoul but she advised her to come to Daegu to go to a hospital because her condition was also bad," as reported by Allkpop.
The Blame Game
According to The Korea Herald, Seon-yeong fell far behind her teammates during the race with only two laps to go. She could not narrow the gap before the finish line. Bo-reum and her other partner, Park Ji-woo didn't look back. This attracted criticism that they failed to work as a team.
Many South Korean fans are enraged. 600,000 people signed a petition to disqualify Bo-reum as a national team member.
© 2022 Korea Portal, All rights reserved. Do not reproduce without permission.