'Game of Thrones' Spin-offs Big Budget Revealed, HBO Hints Budget Issues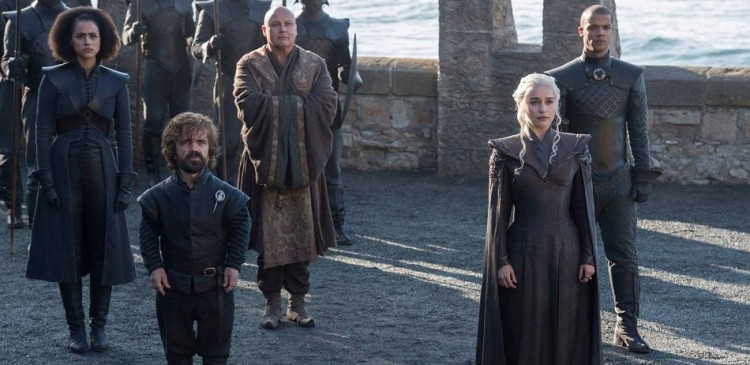 HBO has revealed the staggering budget that is needed for the planned Game of Thrones spin-offs. The network executives said a $50 million fund is not even enough for a season. HBO is planning for at least three spin-offs of the hit drama.
As Game of Thrones is about to end with its forthcoming Season 8, HBO is already looking ahead on how to continue the adventure in the Westeros world. The plan is to have three to five spin-offs, but it doesn't mean that all will make it into the production phase. All sequels are currently in the development stages but none has been picked up for a series.
HBO previously announced that it had teamed up with four writers to explore and develop four different sequels based on different time periods in George R.R. Martin's novels. Max Borenstein (Kong: Skull Island), Brian Helgeland (A Knight's Tale), Jane Goldman (X-Men: First Class), and Carly Wray (The Leftovers) are those who are working on separate offshoots.
HBO drama chief, Francesca Orsi, said it will feel like "malfeasance" to not continue the fantasy show considering the phenomenal success of GoT. However, HBO bosses have hinted that they could face some serious budget issues and this could have a huge impact on how the series will develop. Orsi said HBO is looking for a spin-off budget that is near the level of the original series but above the budget they had in the first few seasons.
"$50 million (per season) would never fly for what we are trying to do. We are going big," Orsi said during "The Best of HBO" panel at the INTV Conference in Israel.
Every season, Game of Thrones increases its budget. It started with an estimated budget of $50-60 million in its debut season. In 2012 to 2015 production, the average budget increased from $6 million to $8 million per episode. Season 6 has a total budget of over $100 million for the entire season. The final installment is estimated to cost at least $15 million per episode. The upcoming Season 8 will only have six episodes.
Game of Thrones Season 8
The HBO bosses refused to divulge more details in the upcoming final season of GoT, but they vowed that it will not disappoint viewers. Orsi revealed that during a table read of the last few episodes with the cast members, there were lots of tears and everyone stood and clapped for 15 minutes. She said it will be an emotional conclusion as several characters were killed off.
Game of Thrones Season 8 is expected to premiere in 2019.
© 2018 Korea Portal, All rights reserved. Do not reproduce without permission.