Lee Min Ho 2018: Suzy Bae's Ex Boyfriend Starts Basic Army Training, 'City Hunter' Actor Is Rumored To Reunite With Park Shin Hye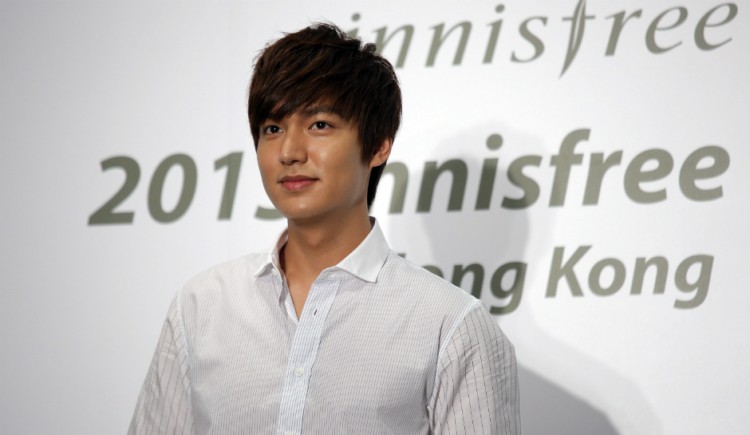 Lee Min Ho kicked off his two-year military service on May 12, 2017. The former beau of Suzy Bae previously revealed that he chose to enlist late due to his hectic schedule before. Now, new reports suggest that the 30-year-old South Korean superstar is set to start his four-week basic training at Korea Army Training Center in Nonsan, South Chungcheong Province.
Malaysian Digest reported that Lee Min Ho would undergo another training in the coming days. The publication shared that MYM Entertainment confirmed the news on Sunday. The talent agency of Suzy Bae's former boyfriend, however, revealed that there would be no meeting happening before the City Hunter actor starts his new training at the center.
It was also reported that Lee Min Ho would come back to the Suseo Social Welfare Center. There, he would resume his duties as a public service worker. The ex-beau of Suzy Bae has been working on the said welfare center for 10 months already.
It can be recalled that many fans of Lee Min Ho have shown their support to the Boys over Flowers star during his orientation at the Gangnam City Hall last year. The Legend of the Blue Sea actor was sighted wearing a simple ensemble. The ex-lover of Suzy Bae sported a white shirt topped with a blue-colored jacket, white slacks and a pair of white sneakers.
Lee Min Ho previously received six-level pre-enlistment physical examination due to his involvements in previous accidents. The Personal Taste actor had been involved in a vehicular mishap in 2006 along with good pal Jung Il Woo. In 2011, he also got into an accident while filming the City Hunter television series. Before his enlistment, the former boyfriend of Suzy Bae traveled to Jeju Island with Innisfree.
Meanwhile, KpopStarz previously claimed that Lee Min Ho could possibly reunite with Park Shin Hye in the rumored The Good Doctor show. The shady news outlet even shared that the former on-screen partners are also rumored to do another installment of Heirs. The publication has also failed giving sources and other bases to back up its claim.
While these speculations could possibly be true, it is important to note that neither of the involved parties has confirmed anything as of yet. Therefore, avid followers of the two South Korean stars should take these unverified claims lightly until everything is proven true and correct. Stay tuned for the latest news and updates about Lee Min Ho!
© 2023 Korea Portal, All rights reserved. Do not reproduce without permission.