Kim Heechul Reveals All The Women He's Dated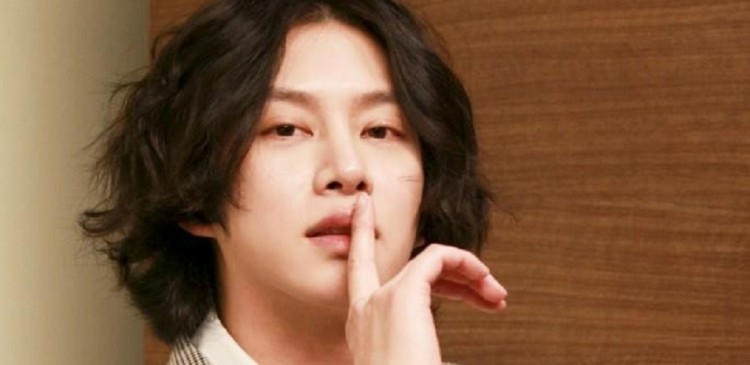 Super Junior's Kim Heechul has revealed how many Korean celebrities he has dated so far. Surprisingly, it is not the number many have been expecting from him.
In an episode of KBS's One Percent Friendship, special guests Heechul and Sisa IN reporter Joo Jin Woo asked questions about each other. First, Heechul asked Joo what it's like to interview one of the most powerful and influential people in South Korea. In return, the reporter asked the Super Junior member one personal question - the women he has dated.
"I'm in a job that everybody knows, so it is highly likely that the people I have dated would be people you have heard of, wouldn't you say? I've dated enough to not fall behind others," Heechul responded.
Show host MC Ahn pressed the K-pop star and demanded a number. Heechul admitted that it is in fact in one digit. As always, Heechul refused to drop a name. MC Bae asked Heechul if he dated some members of girl groups.
"Don't think I've only dated girl group members.I've actually dated a variety of different stars!" Heechul exclaimed.
Who Has Kim Heechul Dated So Far?
There have been reports that Heechul had a special someone for a couple of years but the identity of the girl was never disclosed by Heechul or his agency. He was also rumored to be in a relationship with a model named Ivy and was also previously linked with Taeyeon from Girls' Generation in 2013.
Heechul was also once caught holding hands with a girl named Yerin. However, it was later revealed that she is not his girlfriend but only a co-star in a film. Heechul previously appeared in the international version of We Got Married and was paired with Taiwanese girl group Dream Girls member Puff Guo. Although he is frequently linked with several women, Heechul remains mum about his personal relationship.
Super Junior's Kim Heechul Ideal Type
Heechul has previously admitted that he is a big fan of K-pop group Wonder Girls former member Ahn So Hee. In an episode of JTBC's Ask Us Anything, the Train to Busan actress teased Heechul that he also likes Momo of TWICE, Legendary Witches actress Ha Yeon Soo, and Korean singer and actress Hara. Heechul was then forced to choose between So Hee and Momo. In the end, he chose So Hee.
"The entertainment industry could be very harsh, and she's like an oasis to me," Super Junior member told So Hee. Heechul also shared a photo of him So Hee while filming the episode of Ask Us Anything.
"King Wang 's best Dumplings Ahn So Hee ... It was my first time seeing her since Come To Play in 2010. I even sang 'Let You Go' for her back then," Heechul captioned the photo.
"Mandu [dumpling] So Hee" is a nickname that fans called So Hee when she is still with Wonder Girls because of her cute cheeks that resemble dumplings. Heechul also mentioned the old variety show Come To Play where Super Junior and Wonder Girls appeared as guests eight years ago. Heechul also remembered the time he serenaded the So Hee.
Meanwhile, Heechul, along with some of his Super Junior co-members have previously revealed their celebrity crushes and who they wish to get married to. Heechul confessed that he likes women who don't have double eyelids like Mina of Gugudan. Heechul also previously admitted that he has a crush on K-pop band Davichi member Kang Min Kyung.
© 2019 Korea Portal, All rights reserved. Do not reproduce without permission.