'Game of Thrones' Season 8 Spoilers: New Castle Seen In Belfast, Gendry Could Be Azor Ahai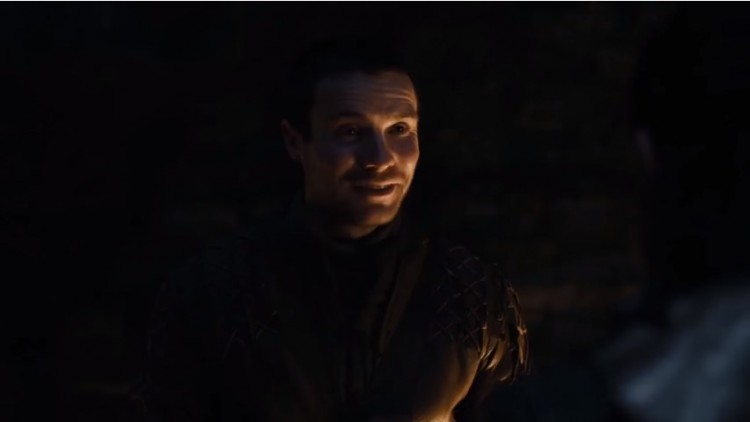 Little details about the upcoming Game of Thrones Season 8 are now emerging. In spite of HBO's effort not to spill anything about the show, eager fans can't help but seek for the latest news. In fact, the onlookers saw a new castle being built in Belfast's Titanic Quarter.
According to Metro, the new structure costs a whopping £1 million. The on-set pictures revealed that it is quite like the House of Stark's castle, Winterfell.
As there are reports that the Stark's ancestral home will be on fire in Game of Thrones Season 8, the newly-built castle might be a hint that there will be a big battle coming. However, it could also be a new castle with new turrets and ramparts.
The building of the new castle in Belfast's Titanic Quarter is reported to last five months of construction. It is, too, said to be the most expensive project of its kind made in Northern Ireland.
Moreover, other details swirling about the much-awaited Game of Thrones Season 8 include Cersei Lannister's (Lena Headey) character. The 44-year-old star's stunt double revealed that she will be involved in the filming once again, thus fans might see her role in the action.
There are also swirling rumors that Grey Worm (Jacob Anderson) is going to have a very important part to play in the series' final season, Digital Spy reported. After the 27-year-old actor has been spotted with his fellow GoT stars - Emilia Clarke, Kit Harington, and Peter Dinklage - drinking in a bar in Belfast, fans might see these guys together in one scene.
Talking about the possible scenes in Game of Thrones Season 8, a Reddit user named ascott767, via Daily Express, predicted that Gendry (Joe Dempsie) could be Azor Ahai or the Prince That Was Promised. Jon Snow (Harington) and Daenerys (Clarke), along with her dragons, could die at the end - leaving Gendry behind.
As he is the legitimate child of King Robert Baratheon (Mark Addy), he has all the rights to the Iron Throne. The user assumed that Jon will be giving his blessing to Gendry on his deathbed. But, for him to fulfill the prophecy of Azor Ahai, he has to kill someone he loves.
It has been known that there is a special bond built between Gendry and Arya (Maisie Williams). Thus, ascott767 believed that he has to kill her to be Azor Ahai.
Game of Thrones Season 8 is set to be released in 2019 on HBO.
© 2018 Korea Portal, All rights reserved. Do not reproduce without permission.