Fans Slam Liam Payne For Excluding Zayn Malik in One Direction's Tweet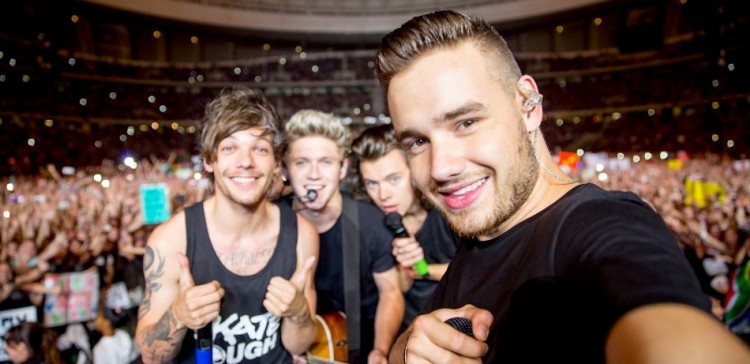 Liam Payne is currently not on good terms with some of the One Direction fans. Payne has been slammed by some Directioners after his post on Twitter about One Direction's legacy but forgot to include Zayn Malik on it.
Payne shared on Twitter that #OneDirectionBestFans has been trending online and tagged his bandmates Niall Horan, Louis Tomlinson, and Harry Styles but left out Malik. Payne extended his gratitude to his three bandmates in the post but snubbed Malik. Tomlinson replied to the post and also tagged Payne, Styles, and Horan.
"Can you believe this after so long?!!! Thank you so much you guys are unbelievable!" Payne tweeted.
Fans did not let it slide and began asking why Payne excluded Malik. Some expressed their anger on Payne's temporary amnesia and stressed that the "Pillowtalk" singer was once a member of the boy band. Some demanded an answer from Payne.
"He's still part of the band to us!" one fan wrote. "By the way, you" should mention @zaynmalik as well. Also, he was part of the band. Remember.??," another fan wrote.
The Best Fans vote is run by radio station Capital annually to find the group or artist that has the most influential fan base. Fans can vote by tweeting the name of their favorite group or artist and BestFans at the end. For example, #OneDirectionBestFans.
Liam Payne's Feeling on Zayn Malik's 1D Exit
This is not the first time Payne's relationship with Malik was questioned. During the 2017 Glamour Awards, Payne subtly threw shade on Malik. Payne took the stage to present the Man of the Year award to The Late Late Show host James Corden. While mentioning that the host used to be in a boy band, Payne dissed Malik in his speech.
"Their band was called Insatiable. [One Direction] never had a slogan. I am feeling like if we had, Zayn might have stayed," said the "Strip That Down" singer.
Payne has been very vocal of his feeling about Malik's exit from the band. In an interview with The Sun's Bizarre Life in May 2017, Payne was asked if the "Still Got Time" singer would join 1D reunion if there will be any in the future.
"By the looks of things, he doesn't really want to. That's on him, really," Payne said. "Zayn doesn't really support the cause. If he feels hurt and scorned in some sort of way that I don't really understand that's down to him so there we go ... It is very sad because One Direction was a wonderful, wonderful time in all of our lives. It was so much fun and I don't understand how you can come out of that experience and say the things that he says sometimes, it doesn't make any sense to me but there you go," he added.
Despite his statement, Payne still supports Malik's solo career. He also praised the former bandmate's first solo single, "Pillowtalk."
No "Bad Blood" in 1D
Malik left 1D in 2015 to pursue his solo career. The band released their fifth album, Made in the A.M., later that year before the four-member band went on hiatus. Since then, the five 1D members have not been seen together on stage again. There have been some random mini-reunions between Payne and Horan or Payne and Tomlinson but they never been complete again in one event.
When Malik left, he said that there is no bad blood between him and the four remaining members of 1D. He also stressed that the boys are "cool" and understand his decision.
© 2018 Korea Portal, All rights reserved. Do not reproduce without permission.