iKON Update: 'Love Scenario' Singers Back To 'Inkigayo' To Perform 'Rubber Band'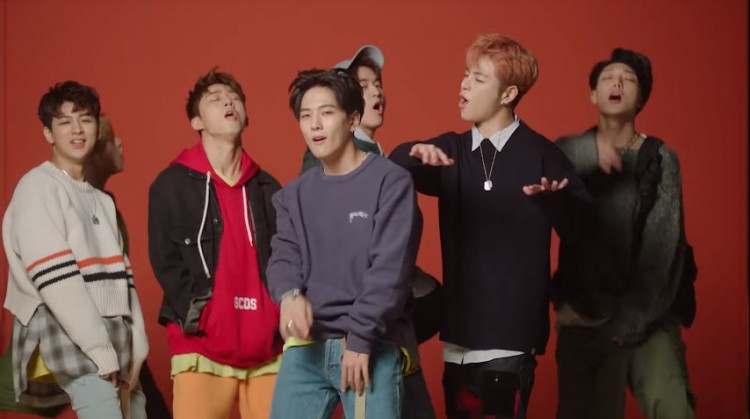 iKON is now definitely back as they are now promoting their new single, "Rubber Band." In fact, they will be once again on stage to promote their song.
On Sunday, March 11, fans will see iKON back on Inkigayo to perform for the first time their new song, "Rubber Band." YG Entertainment confirmed the news.
The group is also set to carry out "Love Scenario" and their latest track on other music shows until the end of the month. In fact, the South Korean boy band also shared a video of their dance practice for the song.
"Rubber Band" is a track about the stages of a relationship before the two lovers decided to break up. Thus, the romance is being compared to a rubber band, according to Soompi.
It is the first time that iKON's B.I and Winner's Song Min Ho worked together to write and compose the group's new song, "Rubber Band." "These days' instances of the two teams [iKON and WINNER] working together is happening more frequently," a man from YG Entertainment said.
As the "Rubber Band" started the collaboration between the two groups, the music label is looking forward to seeing more partnerships between the two teams in the near future.
#iKON NEW DIGITAL SINGLE '#고무줄다리기(RUBBER BAND)' COUNTER
originally posted by https://t.co/XZQ3IOI9MY

Release Today at 6PM(KST) #아이콘 #RUBBERBAND #20180305_6PM pic.twitter.com/XMX6cmAUyr

— YG FAMILY (@ygent_official) Marso 5, 2018
B.I and Song Min Ho were also joined by Booby and Seung to complete the lyrics. YG Entertainment's hot rookie producer Millennium or Choi Rae Sung, on the other hand, helped to arrange the song.
Although the song is titled "Rubber Band," its Korean translation literally reads as "Rubber Band Tug of War." To recall, when the group dropped its first teaser, it gave fans little details about the surprise single
The track was set to be released on Monday, March 5, at 6 p.m. KST. The boys were all seen wearing casual outfits in different bright colors, which confused the fans what the song would be about, All KPop reported.
Meanwhile, YG Entertainment founder Yang Hyun Suk advised iKON to go on a vacation to Jeju Island without bringing any cameras to enjoy their last hiatus before they promote "Rubber Band." This was revealed when he shared the mixing process of the group's new track.
This will be the boys' first release after their successful comeback with the single, "Love Scenario," earlier this year.
© 2023 Korea Portal, All rights reserved. Do not reproduce without permission.