BIGBANG Hiatus: Group To Take A Break From Limelight As Seungri And Daesung Start Military Service After G-Dragon's Farewell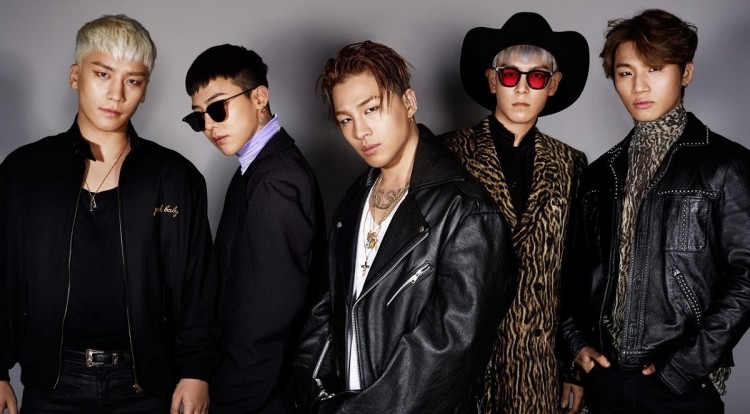 It seems like a couple more K-pop stars will be enlisting in the army this year. After G-Dragon's enlistment to the military, Daesung, a singer from the popular K-Pop group called, BigBang is also joining the military on March 13, a day after his bandmate Taeyang.
According to New Straits Times Online, the 28-year-old singer, Daesung whose real name is Kang Dae Sung had always expressed his desire to begin service in the army around the same time as his groupmate, Taeyang and applied for voluntary enlistment in 2017.
Just a few days ago, the BIGBANG pop icons G-Dragon and TOP voluntarily submitted themselves for military service in South Korea ahead of Taeyang's intake. After three of the K-pop band's five members were forced to enlist in the army, Seungri and Daesung already confirmed they too, will enlist for active duty this year. Today, reports confirmed that the rest of the BIGBANG members will begin their enlistments this year.
As of this writing, it was also revealed that Daesung will be enlisting on March 13 and will begin his mandatory enlistment period the same day. Meanwhile, Seungri has not yet revealed his enlistment date yet, however reports from YG Entertainment revealed that the star will enlist shortly after Daesung.
The youngest K-pop member of the band, Seungri will enter active military service once his solo music album is finally released. As of now, there's no release date for the music album, however, Seungri unveiled he's working on the album at the end of January.
"Seungri wanted to enlist around the same time as the other members, but his Chinese movie Love Only got released last Friday and he has been busy preparing a solo album," an insider claimed.
On the other side of the story, Soompi reported that KBS2's "Let Me Stay One Night," unveiled that Lee Sang Min and Kim Jong Min prepared an unforgettable experience for a fan named, Martha and her family last March 6. It's a program where cast members experience different cultures while sharing Korean culture with the guests.
BIGBANG could finally go on a sudden hiatus, now that they are already entering the military service. Stay tuned for more updates about the famous K-pop band.
© 2022 Korea Portal, All rights reserved. Do not reproduce without permission.