'Food Wars! Shokugeki No Soma' Season 3 Gets Release Date, Why Fans Are Confusing It As Season 4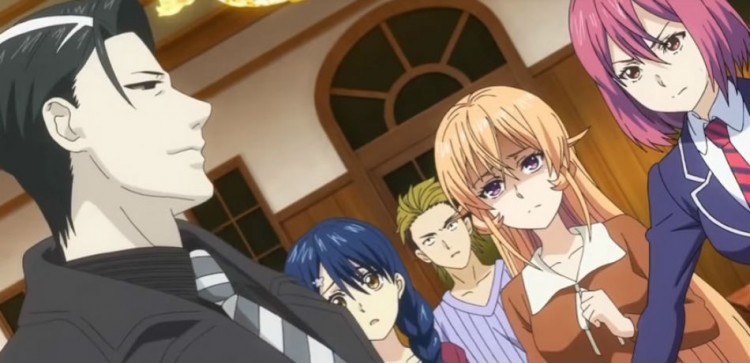 The manga lovers were always on their toes to know when Food Wars! Shokugeki no Soma Season 3 would be released. Finally, the premiere date is announced after a long wait and fans will be happy to know that the upcoming episodes will clear the previous cliffhangers.
Shokugeki no Soma Season 3's second cour titled Food Wars! The Third Plate has been confirmed for Sunday, April 8, 2018, even putting back-to-back another super hit anime series My Hero Academia Season 3.
"Shokugeki no Souma: San no Sara - Toutsuki Ressha-hen" TV anime is scheduled to begin April 8th https://t.co/ek8zibBbeg pic.twitter.com/eChjrhhH5M

— moetron | pKjd (@pKjd) March 5, 2018
Some viewers are considering it as Season 4
Inquisitr has defined why the continuation of this series was mistakably labeled as Food Wars! Shokugeki no Soma Season 4 by My Anime List instead of Season 3 that also confused more fans across the world. Even the announcement of the second part of Season 3 highly confused the viewers simply because the series' season 3 surprisingly ended in December 2017 after only 12 episodes. However, in a technical way, it is considered a split-cour anime.
The Japanese television series get labels after being divided based on the climatic season - Winter anime (will be aired between January to March), Spring anime (April to June), Summer anime (July to September) and Fall anime (October to December). Hence, each three month unit of broadcasting is known as "cour."
As far as the spoilers for Food Wars! Shokugeki no Soma Season 3 is concerned, the protagonist Sōma Yukihira was seen revealing his parentage to Azami Nakiri. Erina Nakiri came to know this secret information through eavesdropping. She realized that Sōma's dad was the same chef she idolized.
Sōma's challenge revealed
The story evolves the young chef named Sōma who always like to become a full-time chef in his dad's (Jōichirō Yukihira) neighborhood restaurant. He even dreams to outshine his dad's culinary skills. But as he graduates from his middle school, Jōichirō gets a new job that compels him to travel around the world. This is how Jōichirō veils his restaurant and asks his son to enroll in an elite cooking school named Totsuki Teahouse Culinary Academy. In this academy, only less than 1 percent of the students manage to graduate. Now Sōma has to challenge and get triumph over other chef(s) whosoever stands in his way, Comic Book revealed.
© 2018 Korea Portal, All rights reserved. Do not reproduce without permission.