Rent an Oppa: South Korea Tour Itinerary, Costs, and More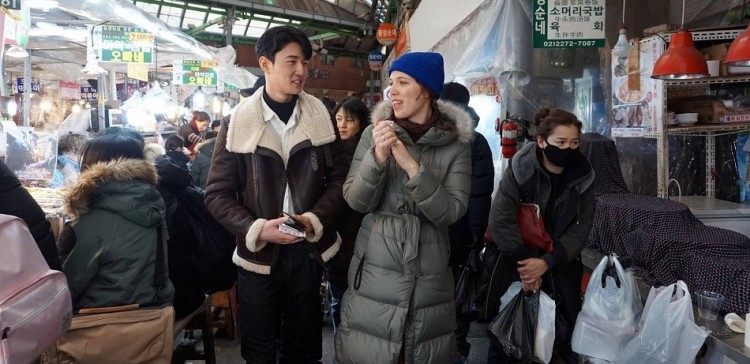 Visiting South Korea alone won't be a problem anymore. You can actually find a companion via an app and it is becoming a trend in South Korea. So if you are a K-pop fan but dating your favorite Korean celebrity is impossible right now, probably you can settle for a hot Korean oppa.
The best way to explore the rich culture of any country is to ask the help of locals. In South Korea, to make the best travel experience ever is to rent an oppa as your travel buddy or tour date. "Oppa" means "an older brother" in Korea. It is also only used when a girl is calling an older brother or an older man who she trusts.
Tour service app, Oh My Oppa, uses the term to offer Korean men who will take you around South Korea. Basically, you will have a local tour guide but an upgrade to the normal one because they are all handsome locals.
Oh My Oppa currently has eight oppas who each have specific tour itineraries. The tour guide app's catalog features the Korean men and their short biography of interests, languages they can speak, and their available schedule.
The Korean Oppas
Raymond Oppa is a foodie so expect him to give the best food experience in South Korea. He can bring you to the famous Raccoon Café or have a taste of Gwangjang Market's live octopus. You can also stroll around the Sungkyunkwan University with Raymond.
Ryan Oppa specializes in history and architecture so he will give you a tour of historical places that are Instagram worthy. You can also wear a Hanbok, a traditional Korean attire, while having the tour.
If you love video games, you can hire Jake Oppa. He loves games and will show you all the fun at Gangnam. If you wish to buy Korean makeup products, Sam Oppa provides a K-beauty trip to Lotte Department Store. All of the oppas can speak English and they can help you take great photos too.
Rent an Oppa Fee
The tour operator's website also includes the rental fee in each itinerary list which starts from 40,000 Korean Won ($38) for a two-hour tour. Renters will also need to pay for their own expenses like food and drinks during the tour aside from the rental fee. A ski trip is available for 200,000 won (around $188) for the 10-hour experience.
Unfortunately, f you are planning to book right now, all of the oppas are fully booked for this month. Try your luck in renting an oppa in April.
© 2021 Korea Portal, All rights reserved. Do not reproduce without permission.