K-Pop Group Red Velvet Member Under Fire For Impersonating Black Women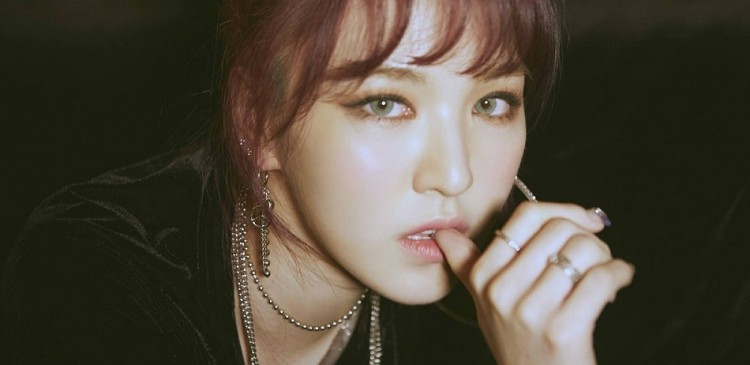 A member of Korean girl group Red Velvet comes under fire after she impersonated black women. Red Velvet member Wendy has been slammed for allegedly being racially insensitive.
In an episode of South Korean variety show Talk Mon on Olive TV this week, Wendy mimic how black women speak. She was asked about the different dialects in the U.S. Wendy, who grew up in the United States, said there are differences in how white women and black women talk.
She first made a high-pitched, vapid impression of a white American girl. Then, she went on to make an exaggerated impression of an American black girl. With purse lips coupled with finger-wagging and neck roll, she quipped, "What did you say, girl!? Mmh-hmm, you ain't doin' that!"
Fans Reactions to Red Velvet Wendy Impersonation
Some fans took to social media to express their disappointment of Wendy and asked her to issue an apology. Some pointing out that since Wendy is from the U.S., she should not be excused for being inconsiderate of her actions. Some also mentioned that they are frustrated by Wendy's recent action because this is not the first time she did such thing.
However, there are also fans of the K-pop group that defended Wendy. Some pointed out that there is nothing offensive about Wendy's action. One fan stressed that the Red Velvet member was simply imitating the "cool and popular" girls in an American school and not white or black women in general.
K-Pop Artists Accused of Racial Insensitivity
The first time Wendy of K-Pop group Red Velvet impersonated white and black people was in November 2014 during a broadcast of MBC C-Radio's Idol True Colors, in which she and her bandmates appeared as guests. At the time, they were asked to show off an individual talent.
Wendy jokingly said she imitates white people and black people, especially black men. Then she went on doing some impersonation. Towards the end, she said, "For black men, because they're like gangsters, they're like...," before doing her impersonation.
The netizens slammed her for it. Some even called her racist and ignorant. However, Wendy is not the only Korean celebrity who was slammed for allegedly being racially insensitive.
A year ago, K-pop group MAMAMOO faced backlash after putting on black facial make up during their cover of Bruno Mars' "Uptown Funk" at a concert. The band later issued an apology on social media.
In 2013, K-pop boy band Big Bang member G-Dragon also came under fire for donning black face paint in a photo he shared on social media. Apparently, the photo was a tribute to the late Trayvon Martin, the young black teen who was killed in Florida in 2012.
© 2023 Korea Portal, All rights reserved. Do not reproduce without permission.