Katie Holmes, Jamie Foxx 2018: 'Charm School' Star Is Reportedly Cheating, Couple 'Agreed' To Keep Mum About Their Relationship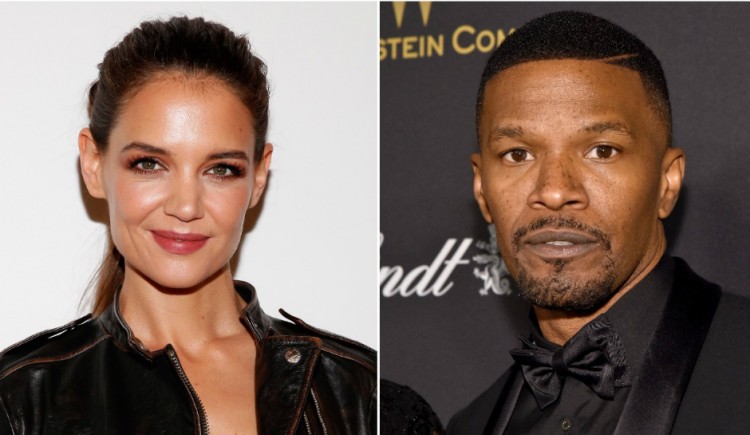 There is no denying that Katie Holmes and Jamie Foxx remain to be one of the most-talked-about couples in Hollywood. The pair had been linked to each other for quite some time already. However, new reports suggest that the estranged wife of Tom Cruise and The Jamie Foxx Show host still do not have plans to talk about their relationship in public.
Us Weekly reported that Katie Holmes and Jamie Foxx want to keep the details of their relationship as private as possible. As a matter of fact, an unnamed insider told the entertainment news outlet that the duo has agreed not to say anything about their romance or about one another. The source added the former partner of Tom Cruise did not think that her boyfriend disrespected anyone when he walked out during an interview with ESPN, wherein Jamie was asked about their relationship.
"Katie and Jamie have an agreement that they'll never talk about their relationship or each other in the press. She felt he was respecting their agreement."
The same tipster added that, even if Katie Holmes and Jamie Foxx are not really fond of executing PDAs, they spend time together regularly. It was also claimed that the pair's date nights are "contingent" on their work schedules. The news outlet also reported that the couple is head over heels in love with each other.
"She loves his sense of humor and doesn't take a comment like that personally or seriously."
Meanwhile, Life & Style Magazine reported that the relationship of Katie Holmes and Jamie Foxx is currently hitting rock bottom. The publication claimed that the Sleepless actor is communicating with his ex-girlfriend behind the back of the All We Had actress. An informant told the In Touch Magazine that the ex-ladylove of Tom Cruise is now suspecting that her boyfriend is cheating on her.
"She recently found out about a string of texts Jamie sent to Kristin that included details of secret meetings - and him admitting he still loved her."
The entertainment news website added that Katie Holmes would be shattered into pieces if these cheating allegations would be proven true. "It's taken her years to trust Jamie enough to publicly be seen with him, and he showed a blatant lack of respect," the source explained. Adding fuel to the fire are the reports claiming that Jamie Doxx was sighted with Kristin Grannis last month.
While these reports could possibly be true, it is important to note that neither of the Hollywood stars has confirmed anything as of yet. Hence, avid followers of the couple should take these speculations lightly until everything is proven true and correct. Stay tuned for the latest news and updates about Katie Holmes and Jamie Foxx!
© 2019 Korea Portal, All rights reserved. Do not reproduce without permission.