BTS Update: J-Hope's Fans Postpone To Buy 'Hope World' For One Important Reason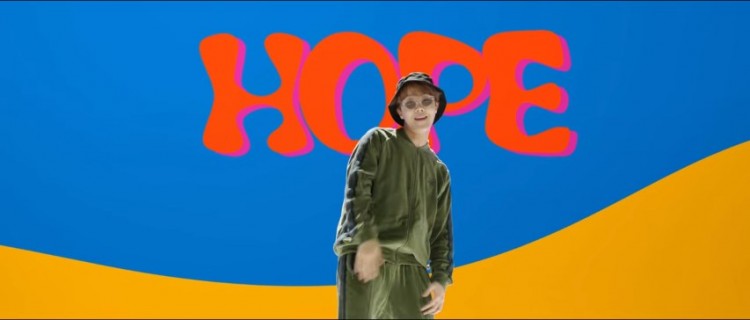 A lot of fans have waited for the release of J-Hope's new mixtape, Hope World. However, although it has been out on Thursday, March 1, some of his supporters tell others not to buy the album yet.
This move is to make sure that the new album will claim the highest rank possible on the Billboard charts, Forbes reported. Fans realized that the U.S.-based purchases of Hope World on the exact day of its release could make it included on the magazine's current record graph that is being tracked by Nielsen Music.
If all of J-Hope's fans buy the album at once, it would be sold out in 14 hours that would be recorded on the current Billboard week's charts. This is because the magazine update shows the seven-day cycle of the LP's sales that begins on Friday and ends on Thursday.
So, J-Hope's supporters called the attention of his every fan on social media sites to ask if they could avoid buying Hope World on iTunes until after the midnight of Friday, March 2. This will be their effort to flood the Billboard's new week charts. This, too, is said to include the one week worth of the album's sales.
[기사] #방탄 #제이홉 'Hope World', 아이튠즈 63개국 1위…韓 솔로 최다기록https://t.co/HHLGV2wYyk

— BigHit Entertainment (@BigHitEnt) Marso 2, 2018
"Fans are just opting to wait until a certain day to buy an album," the co-director of Charts at Billboard Keith Caulfield said. He also explained that as J-Hope's Hope World was set to be released on Friday, March 2, in the U.S., the ARMY planned to hold off their buying a little longer to help it climb the chart.
The seven-song LP quickly trended worldwide on social media pages upon its release - thanks to the multiple hashtags his fans used.
j-hope - 'Hope World' Full Mixtape Download Google: https://t.co/vo1SFMqtFo MediaFire: https://t.co/hnnn9EoIJ8 Dropbox: https://t.co/xTe7w2TwGC — BigHit Entertainment (@BigHitEnt) Marso 1, 2018
In fact, just within hours, Hope World has topped the iTunes albums charts in more than 60 countries, according to Big Hit Entertainment's tweet. This is the first solo album J-Hope has made and the first release from a BTS member this year.
It was also unveiled for free on Soundcloud and other digital download links like Google, MediaFire, and Dropbox - given by the group's music label itself. Fans can also buy the LP on digital music sites and can be streamed online.
© 2021 Korea Portal, All rights reserved. Do not reproduce without permission.