'Frozen 2' Could Feature Gay Elsa With Girlfriend, Fans Excited About It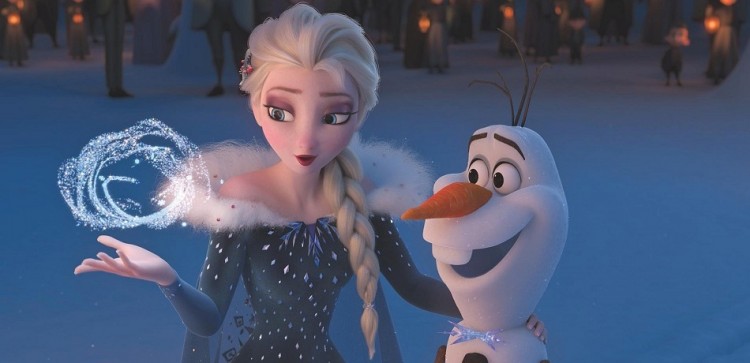 Fans have been clamoring for a gay Elsa in Frozen 2 since it has been confirmed that there will be a second installment. This may come true in the upcoming part two of Disney's smash hit animated movie.
Frozen 2 co-director and writer Jennifer Lee has revealed that the idea actually reached their creative table. Lee admitted that the creative team has thoroughly discussed several fans' speculations about Frozen 2 and that includes Elsa having a girlfriend.
"Where we're going with it, we have tons of conversations about it, and we're really conscientious about these things. For me ... Elsa's every day telling me where she needs to go, and she'll continue to tell us. I always write from character-out, and where Elsa is and what Elsa's doing in her life, she's telling me every day. We'll see where we go," Lee told Huffington Post.
Although it is not entirely a confirmation of Frozen 2 storyline, this offers a glimmer of hope for fans who are also pleased with the new development. Upon its release in 2013, Frozen has been lauded for its seemingly pro-LGBTQ theme and its Oscar-winning song soundtrack "Let it Go" has been interpreted as the LGBTQ anthem in celebration of coming out. There have petitions and social media campaign to push the idea. In 2016, the hashtag #GiveElsaAGirlfriend has begun trending on Twitter.
In a 2015 interview, Frozen co-director Chris Buck also did not totally shut down the thought. "We will tackle other issues that, I think, are out there today that boys and girls, men and women, are dealing with," he said at the time.
Cast Thoughts About Gay Elsa
Singer Idina Menzel, who voices Elsa, previously said she has nothing against the idea of giving her character a female lover. In fact, Menzel is happy that people are talking about the possibility. However, Menzel still seemed skeptical that the Disney would respond to the #GiveElsaAGirlfriend effort.
"Maybe at first I was a little surprised because it's Disney, but I can say that I'm excited that the conversation is happening ... I can't promise anybody that that's what's gonna happen," Tony-winning Broadway stars said.
As for Kristen Bell, who voices Elsa's sister Anna, she supports whatever Elsa wants to do and makes her happy. Since Frozen was released, many fans have viewed Elsa's story arc as a metaphor for a lesbian who wants to come out. Elsa's parents hide her in a room for years because she is different and when she finally "let it go" she feels much better.
Aside from Bell and Menzel, Jonathan Groff and Josh Gad will also come back in part two to reprise their role as Kristoff and Olaf, respectively. Bell earlier reveals that there will be a couple new characters that she assured fans will fall in love with. Frozen 2 is set to hit theaters in November 2019.
© 2023 Korea Portal, All rights reserved. Do not reproduce without permission.