North Korea's Cheerleading Squad Is Actually 'The Pleasure Squad' of Kim Jong Un's Elite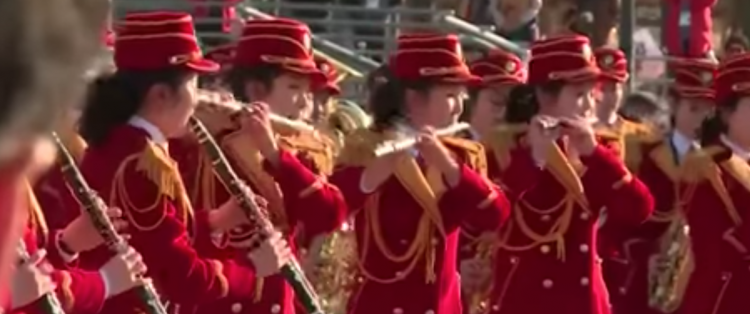 North Korea's cheerleaders have caught the attention of the whole world following their appearance in the PyeongChang Olympics 2018. We have also revealed the strict rules the government has imposed on the cheerleading group in exchange for them attending the games.
The rules were scrupulous but what's surprising is that recent reports have revealed terrorizing acts against the cheerleaders. Several defectors from North Korea have unleashed more gruesome truths about the nation's dark practice about its cheerleaders.
The Horror Behind the Smiles
Lee So Yeon, a former military musician, has revealed more details. The cheerleading squad is also referred to as the "pleasure squad" by North Korea as they are forced to have sex with members of the political party.
In forming the cheerleading team, members are handpicked for their beauty. Women as young as 20 years old are encouraged to join. Some are even much younger. These women then undergo intensive training that includes rigorous workouts and beauty regimes. They are kept under watchful eyes 24/7 whilst training.
After training, the sex acts begin, "It might seem like a fancy show on the outside but they also have to go to parties and provide sexual services. They go to the central Politburo party's events, and have to sleep with the people there, even if they don't want it," Yeon said.
It seems like that the North Korean cheerleaders aren't just there to offer support to their national teams. Aside from the forced sexual acts, they also don't have control over their bodies. Instead, they are told what to do with it.
The cheerleading squad that attended the recently concluded Winter Olympics has 150 women.
People all over the world have mixed reactions about the squad - some find them weird despite their beauty, whilst others are just naturally curious about the women of a reclusive nation.
© 2018 Korea Portal, All rights reserved. Do not reproduce without permission.