Avengers: Infinity War Toys Debut New Look of Iron Man and Black Widow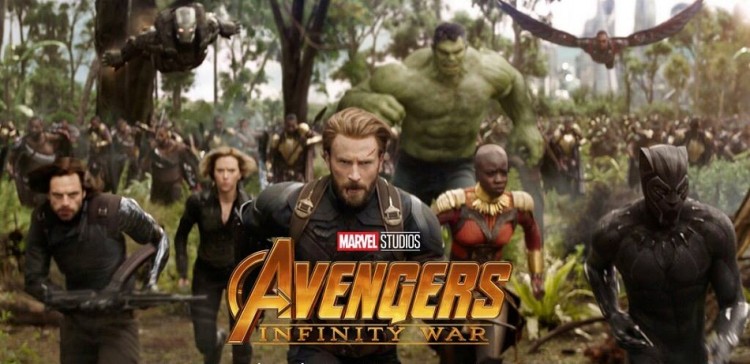 A new look of Iron Man and Black Widow is expected in the upcoming Avengers: Infinity War. It was revealed by some fans in a social news aggregation and discussion websites.
A promotional image shared on Reddit reveals Tony Stark/Iron Man (Robert Downey Jr.) having two new add-ons to his suit - a bionic arm and a pair of wings. It can be noticed that Tony is missing an arm in the recent Super Bowl TV ad of the Marvel movie. It looks like he will be getting a new bionic arm in the first installment of the Infinity War. As for the wings, it is unclear why the billionaire superhero needs it since he can already fly.
As for Natasha Romanoff/Black Widow (Scarlett Johansson), it looks like she will be getting an upgrade too. In the photo, it can also be noticed that Natasha is sporting a new suit. The upper part of her body-hugging outfit is mostly green, almost like the color of The Hulk. The new set of Avengers: Infinity War toys from Hasbro and Funko also confirmed that Black Widow's suit will be green.
Moreover, a photo also revealed one of the new villains in the movie. Thanos can be seen alongside his Black Order thugs and a mysterious new enemy. Reports suggested that it could be the Chitauri warlord Warbringer. He first appeared in the Marvel's Nova comic issue of 2015.
Avengers: Infinity War New Toy Sets
Marvel Studios has been doing a great job in keeping the details of the upcoming Avengers: Infinity War under wraps. The studio has yet to release a full trailer of the movie except for a teaser during Super Bowl. This makes the new sets of toys from Funko and Hasbro really important for fans. It offers hints on what they could expect in the movie.
The new action figures include Thanos' Black Order as well as two versions of Thor (Chris Hemsworth). The toys offer clues on how some members of the Black Order will be transformed from comics to the MCU. The Black Order helped Thanos invade Earth during Jonathan Hickman's Infinity in the comics. In the MCU, it looks like Thanos will be joined by his evil children as Funko features the quartet of Cull Obsidian, Proxima Midnight, Ebony Maw, and Corvus Glaive.
It is also interesting to note that there are two Thor toys - one with an eye patch and one without. The God of Thunder lost his one eye in Thor: Ragnarok. There have been speculations that Thor will regain his eye when he acquires a new weapon in Infinity War.
Captain America: Civil War directors Joe and Anthony Russo helm the forthcoming Avengers movie. They will also direct the still-untitled Avengers 4 which is scheduled to be released next year. Avengers: Infinity War is set to premiere on May 4.
© 2023 Korea Portal, All rights reserved. Do not reproduce without permission.