BLACKPINK Update: Jisoo, Rose Grace The Cover Of CeCi Magazine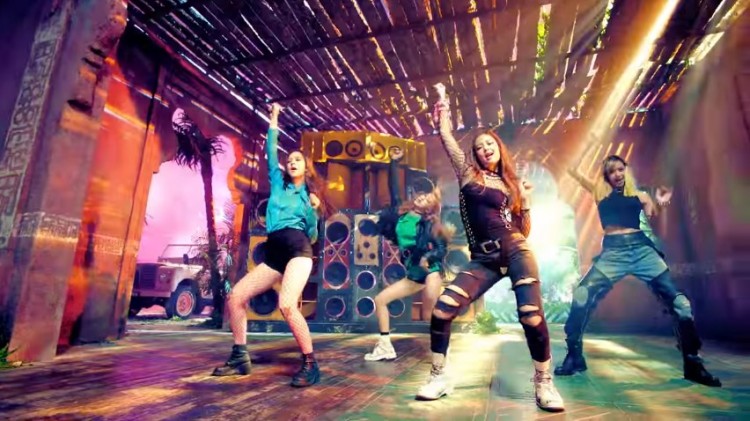 BLACKPINK is evidently conquering the cover of high-profile magazines today as Jisoo and Rose graced CeCi magazine's March issue. After the girls posed for Marie Claire Korea and Jennie's solo photo shoot for Elle, it is now time for them to take their own country's periodical.
Jisoo and Rose go twinning as they almost have the same makeup and same looks that make them identical. CeCi even gave a glimpse of the BLACKPINK girls' photoshoot in a short clip on its official Instagram account.
In an interview with the publication, they talked about their love for makeup, All KPop reported.
"I liked our makeup during 'Playing with Fire' the most," Rose told CeCi. She explained that they have used a "coral" kind of color as their base and called it the "grapefruit makeup."
Jisoo, on the other hand, said that their makeup first her personality perfectly. "I like red lips, so I used that often," she added.
Rose also opened up about her surprise to know that a lot of people find her vocal tone as unique, according to Soompi. In fact, when she started as BLACKPINK's vocalist, she never thought that her voice was distinctive.
Being the group's main vocalist also made her pressured and nervous about her singing voice. However, their fans still love and like her voice, so she is very grateful for that. She even accepts it as a gift from everyone.
Speaking of BLACKPINK's fans, Rose revealed that she wants to have an open communication with her fans. This is to know and express what they like. She also has a lot of respect for her supporters and believes that they are the kind of people that know how to love someone perfectly.
Meanwhile, BLACKPINK also graced Marie Claire Korea's March issue for its 25th anniversary. Jisoo, Lisa, Jennie, and Rose posed fiercely as they tried on different outfits that fans will surely love.
In the cover, the girls donned black dresses while Jisoo opted for white clothing. Marie Claire even described the four as "Most Dynamic Women" and used it as their cover's caption.
Aside from the evening look, BLACKPINK also went for spring-like styles as Jisoo wore a pink-ruffled chiffon top and Jennie sported an orange Chanel dress.
© 2023 Korea Portal, All rights reserved. Do not reproduce without permission.