BLACKPINK Update: Jisoo, Lisa, Jennie, Rose Look Fierce In The Cover Of Marie Claire Korea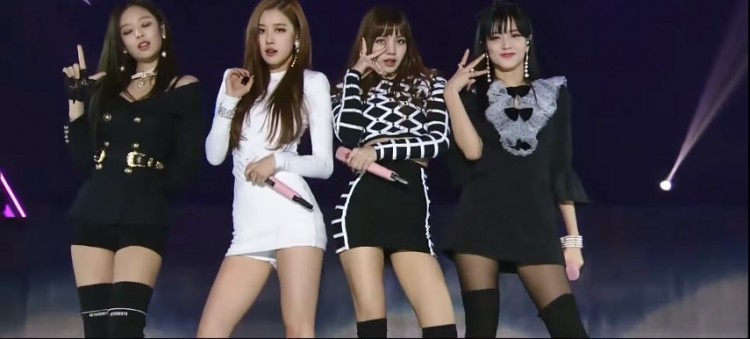 BLACKPINK has graced the cover of Marie Claire Korea's March issue in celebration of the magazine's 25th anniversary. Jisoo, Lisa, Jennie, and Rose all look fierce and dreamy with their poses while wearing different outfits.
In the cover, the group looks sexy in black and daring clothing, while Jisoo is the only one who wears a white dress. "Most Dynamic Woman," the magazine captioned the girls. In another snap, they opt for spring-like ensembles. Jisoo is wearing a pink-ruffled chiffon top while Jennie is donning an orange Chanel dress.
Of course, BLACKPINK's handler and YG founder Yang Hyun Suk is proud of the girls to be part of Marie Claire Korea's 25th anniversary. To show his support, the 48-year-old music executive shared their picture on his Instagram account and used different hashtags.
On the other hand, fans celebrate to see their favorite South Korean girl group on the cover of the magazine. Some of their supporters can't even help but to ask when they will officially come back.
Fans have been waiting for BLACKPINK's return in the spotlight since 2017. In fact, YG Entertainment promised that the girls will be back in January.

But instead of a new album or song, they were treated with a new reality web series, titled Black Pink House. Of course, fans didn't let the girls down and supported their first episode all throughout. It has even received more than 10 million views in just five days, All KPop reported. It also earned a total of 40 million views all in all, according to Metro.
Its first episode was even praised by showing a lot of love from the group and fans. Here, Lisa was seen wanting Jennie's sole attention, while Jisoo and Rose showed a lot of cute aegyo to their supporters.
Evidently, BLACKPINK's fame is capturing the world's attention. They have been loved by their different styles, choreography, and invaluable rapping talent. They, too, have different approaches in every album release.
Black Pink House can be seen on BLACKPINK's YouTube channel and Naver with new episodes airing every Saturday at 9 pm. It can also be seen on JTBC2 every Sunday at 10 am.
© 2023 Korea Portal, All rights reserved. Do not reproduce without permission.