Former T-ARA Member Aerum Breaks Her Silence On Past Controversies, Shares How She Recovered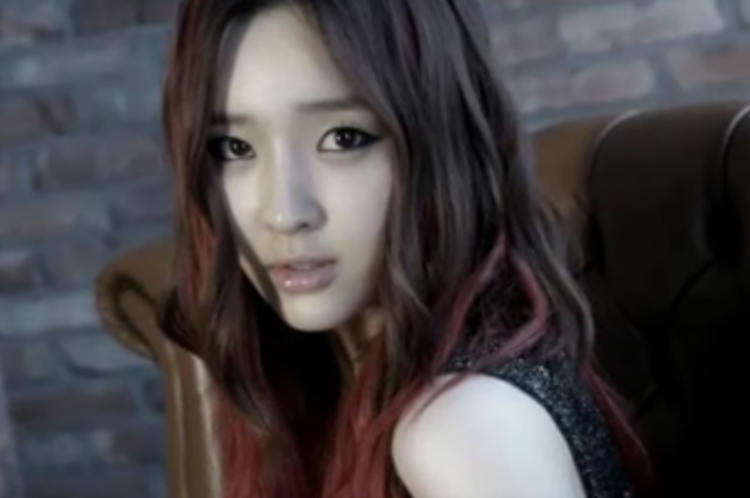 The end of the survival reality show Idol Rebooting Project: The Unit has paved way for former T-ARA member Aerum to talk about the controversies she was in last year.
The Trauma
During the interview as per Koreaboo, she was asked about the bullying issue that surrounded the Kpop group back then. "I don't think T-ARA members are at fault. All groups face conflict. It's normal, but the world targeted us and call us out as bullies. The members should have communicated more, but we didn't do that. We were too careful. I do not agree that any member bullied another or was bullied by another," she said.
She said that the members got along so well and the misunderstandings were normal. During the heat of the controversy, the members were too young react better hence the public conceived it wrongly.
She also cleared that she doesn't feel any resentment towards her members, "I was hurt by the staff and people around me rather than my members. They didn't do anything bad to me, but it was just difficult for me to get along with them," she said as reported by Soompi.
Aerum had to go through tough controversies the past year, aside from these rumors, there were also rumors about her being possessed. Shedding light on the issue, she said that the rumors about her being possessed started when she posted a photo of herself face-painting on social media.
All of these have been tough on the former T-ARA member. She said that the controversies had taken a toll on her emotional and physical health. She was even admitted to the hospital as she lost a lot of weight and succumbed to unhealthy habits. After being admitted, she gained a lot of weight, which also affected her whole being.
The Road to Recovery
She needed to get away to heal and recover so she went to China and taught dance. That's when she really started to recover from the hurdles she went through last year. When she cam bake, she was offered to appear on "The Unit."
Aerum's road to recovery continues and she faces the world with a brighter smile. She will be releasing her own healing photo book soon.
She is also very grateful for the support that she's gotten from her family and friends. And now, she gains inspiration from her boyfriend, rookie actor Lee Seung Jae.
Last month, she shared a photo with him on Instagram captioned, "After we met in 2017, there were many troubles and also obstacles in my life. Thank you so much for being an encouragement, getting mad for me, and supporting to the very end when I didn't have anywhere to lean on during filming. I'll work hard and become a woman who can be happiness to you. Thank you for being born."
© 2023 Korea Portal, All rights reserved. Do not reproduce without permission.