'Supernatural' Season 13 Return Date & Spoilers: Jared Padalecki To Battle Pesky Angel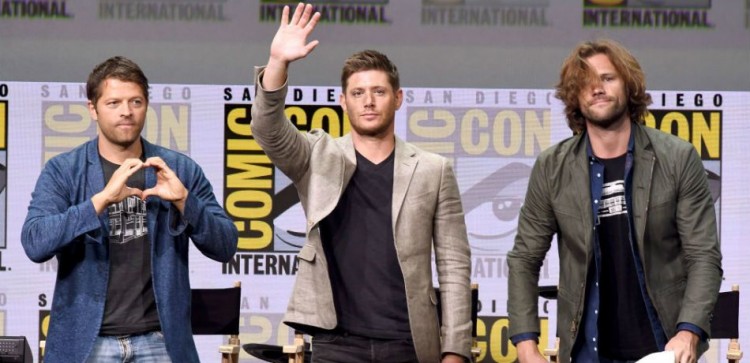 It seems like it's not just Michael who's going to come back in Supernatural Season 13 to threaten the lives of Jared Padalecki and Jensen Ackles' characters. Could it be true that another pesky angel will comeback in the story and the fans aren't going to like it?
SPN Hunters recently unveiled that the brothers of Supernatural Season 13, Jared Padalecki and Jensen Ackles will have to deal with another pesky angel, Zachariah. The troublesome angel will be played by Chad Rook who has also played a few roles in the hit TV series. Zachariah is the angel who wanted the apocalypse to occur and he's going to work hard to get what he wants and that is to destroy them. It looks like his plans will be successful this time around.
ComingSoon.net revealed that the terrifying and thrilling journey of Jared Padalecki and Jensen Ackles will continue, as they battle supernatural threats on the road. It seems like it would be hard for them to achieve victory, Rook's character as Zachariah is going to be a tough opponent.
Rook's previous roles on Supernatural were minor compared to Zachariah. Back in Supernatural Season 6, Rook played Marshall Todd. Todd was of Eve's test victims, and in the Season 8 of the same TV series, he played the role of a vampire named Desmond.
Aside from Zachariah's existence, Apocalypse Bobby will also return in the upcoming episode. Reports revealed images that Jack and Mary can escape Apocalypse Michael and could run into Zachariah. Spoilers also unveiled that Apocalypse Bobby would show up in time to save Jack and Mary.
In the meantime, Sam and Dean will also learn that Donatello is betraying them. However, the same publication claimed that the brothers aren't going to blame Donatello, as they will try to figure out his reasons for relaying information to Asmodeus. It seems like every victory that Sam and Dean achieve has a difficult path to be crossed.
Don't miss the airing of the next Supernatural Season 13 Episode 14 on March 1, 2018, on the CW network.
© 2020 Korea Portal, All rights reserved. Do not reproduce without permission.