South Korea's Famous Buldak Spicy Ramen To Break Into the Halal Market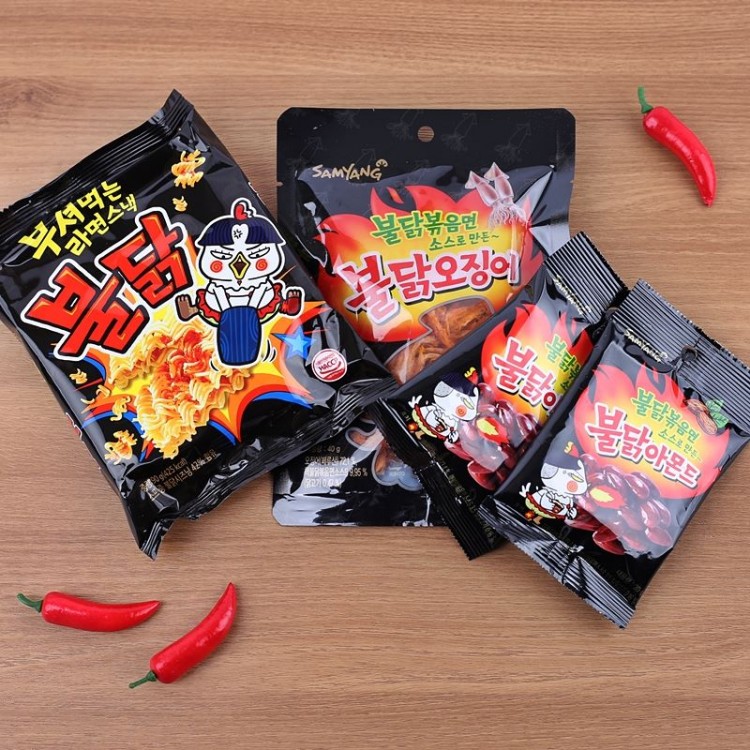 The craze for the Samyang Foods Buldak Spice Ramen continues to dominate the world and it seems like it's not going to die down anytime soon.
YouTube Craze
The first ever spicy noodles released by SF was in 2012, the Buldak Spicy Chicken Ramen. Back then, the company didn't expect the public's response to their product. In 2016, the hype for the spiciest ramen stated to escalate as "Korean Englishman," a British YouTuber uploaded a video in his channel that shows the reactions of several people upon eating the ramen. And then just like that, it went viral.
The YouTube community saw this as a fun challenge to partake in, whilst others do it for fun, others do it for the views. Nevertheless, it was then dubbed as the "fire noodles challenge."
Everything went by so fast and in that same year, the ramen hit the South-east Asian market by storm. SF's sales started to reach its peak. As the sales continue to go up and the popularity of the ramen grows, the company developed new ways to give more to the public by releasing different variations of the Buldak Ramen.
In 2017, the Haek Buldak Extra Spicy Chicken Ramen, which is double the spiciness of the original one was released, again catching the attention of fire noodle challengers. Last year, the company sold at least 400 million packs of Buldak ramen.
Future Plans
Judging by the success rate of their products, they announced in November 2017 plans to establish four more production lines. Once this is complete, an increase of 1.5 billion packs of ramen in their annual production are expected.
Marketing manager Park Jung Seok says that their sales continue to rise. Worry over the product hype dying is present but the company remains positive.
"Many worry that our products may become forgotten and sales would dwindle in a couple of years. But what we have observed was that since the second half of 2016, sales have been maintaining an upward turn," said Park.
As of now, the company plans to explore the Halal market following their MIU approval in September of last year. The company sees a big opportunity in foraging into the Indonesian market as well as Vietnam and Thailand. These three Asian countries have high market values for instant noodles.
The company obtained halal certifications for 23 of its products from the South Korean Islamic board.
© 2023 Korea Portal, All rights reserved. Do not reproduce without permission.