The Coffee Street in Gangneung, South Korea is Heaven For Coffee Lovers All Over the World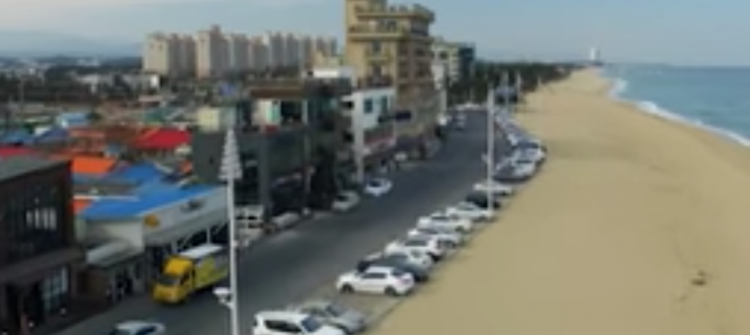 South Koreans may be going gaga over cryptocurrency but there is also one thing that they are crazy about that is less complicated - coffee.
In the city of Gangneung, along Anmok Beach is where you'll find South Korea's famous Coffee Street. Being near the coastline, the area is originally filled with rows of seafood vendors. Up to this day, fresh fish are still for sale within the area but has been taken over by the influx of coffee shops and coffee vending machines, giving locals, tourists and passersby a quick access to a delicious cup of joe.
Approximately 40 cafes can be found here. The city that brews coffee has almost half of its women population working as baristas in the coffee shops.
One of the coffee shop owners, Moon Hyun Mee says, "Coffee makes up about 70% of the local economy in the Gangneung area. Many people come from overseas to go on tours of Coffee Street," he said.
Why The Popularity of Coffee?
Many think that the arrival of Starbucks in South Korea in 1999 gave birth to the coffee craze. In fact, Seoul is overflowing with Starbucks shops.
Another theory points to the hit TV show called The 1st Shop of Coffee Prince.
How It Affects the Coffee Industry
Despite the growing coffee shop population, the Government is perturbed about its effect on the coffee industry. As more coffee shops are built in close proximity to each other, many coffee shops go out of business within a year.
The South Korean government is seriously considering to drive a wedge between cafes in Seoul - by implementing a mandatory distance requirement. This measure has long been implemented to bakeries in which the laws require new locations to be no less than 500 meters away from each other.
One of the world's biggest coffee festivals also take place in Korea called Cafe Show Korea. It draws a huge number of exhibitors not just in Korea from all over the world as well as visitors from over 70 countries.
So, if you're visiting Korea or you simply want a good brew, you know where to go because they take coffee very seriously here.
© 2021 Korea Portal, All rights reserved. Do not reproduce without permission.