'Altered Carbon' Season 2 Plot, New Cast Members, Release Date, and Everything Else You Need To Know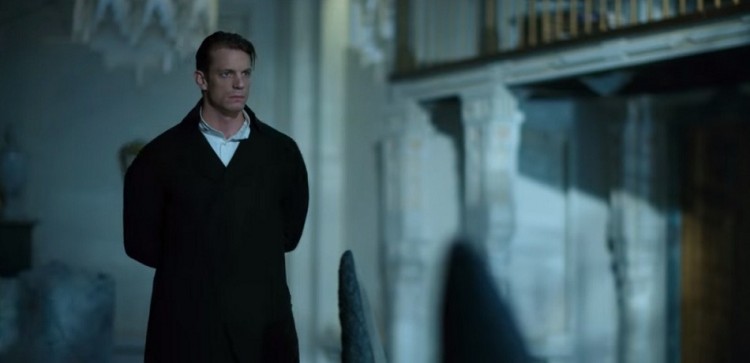 Fans can expect major changes in Altered Carbon Season 2. There will be a shakeup in the cast lineup considering the premise of the Netflix new hit series. Altered Carbon showrunner has offered some details on what to expect in the upcoming season.
Although Netflix has yet to announce a renewal for Altered Carbon, many are expecting that it will be given one or more seasons. One of the reasons is that the show premiere season was a hit and received positive reviews from both critic and viewers. Another reason is that Takeshi Kovacs' story is divided into three novels. However, along with the expected renewal are the changes.
Altered Carbon Season 2 Plot
There will be no Bay City and a 30-year time jump is also possible in the second installment. The Netflix series is based on English author Richard K. Morgan's novel of the same title. If Morgan's Takeshi Kovacs novels will be followed, Season 2 should be based on Broken Angels book in which there will be no Bay City. Instead, the characters will be traveling from one planet to another.
"You're re-creating a consciousness far faster than the speed of light on another planet - and that's just too cool not to do something with. Richard and I have a plan, I don't know how people will feel about the plan, but we do have one!" showrunner Laeta Kalogridis revealed in an interview with Entertainment Weekly.
New Cast Members
The big question when it comes to Altered Carbon Season 2 casting is if series lead star Joel Kinnaman will be coming back as Takeshi Kovacs. Laeta admitted she hasn't offered a deal with Kinnaman and to other cast members for Season 2. Basically, everyone has a one-season contract because of how the stories in the books are told.
As for Kinnaman, he was recently cast on Amazon's upcoming series Hanna. Kalogridis admitted that she has no idea Kinnaman had taken the role in Hanna. She then hinted that the actor may not be coming back in Season 2.
"One of the most interesting things about the material is it does not require a specific actor to play Takeshi Kovacs. If anything, it's quite the opposite, and to the degree, you can figure out who Kovacs is in any particular sleeve is part of the appeal," Laeta said.
Meanwhile, several characters from the premiere season are unlikely to return too. James Purefoy and Kristin Lehman, who played couple Lauren and Miriam Bancroft, may not come back too. AI Poe (Chris Conner) and Kovacs' sister Reileen (Dichen Lachman) might return though.
Altered Carbon Season 2 Release Date
Since Netflix has yet to give a green light for another season, no one knows when the next installment of AltCarb will be released. The holdup could be due to the budget requirement of Season 2. The Season 1 of the cyberpunk hit has been one of Netflix's high-budget original series and the second book in the trilogy is expected to be bigger and more expensive. The 10-episode Altered Carbon Season 1 is still available to stream on Netflix.
© 2019 Korea Portal, All rights reserved. Do not reproduce without permission.