Kylie Jenner, Travis Scott 2018: 'KUWTK' Star Reportedly At War With Rapper, Pair Could Possibly End Their Relationship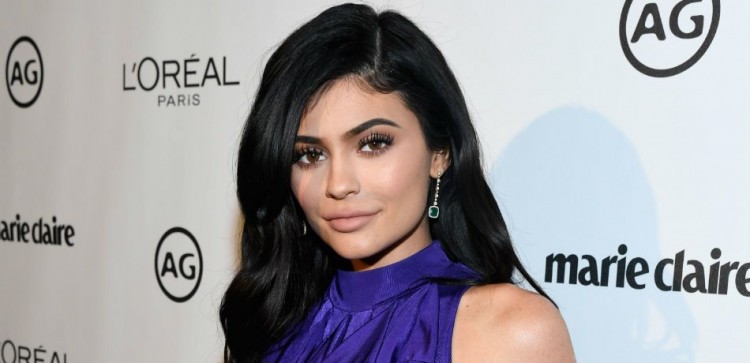 Kylie Jenner finally confirmed the ceaseless pregnancy rumors when she welcomed her first daughter on February 1. The Keeping Up With The Kardashians star gave birth to a bouncing baby girl. However, recent reports suggest that the younger sister of Kendall Jenner is currently not on good terms with her baby daddy, Travis Scott.
Hollywood Life reported that Kylie Jenner and Travis Scott had a huge fight a few days after they welcomed their first bundle of joy. An unnamed source told the publication that the 25-year-old American rapper was seen "storming out of her Calabasas home" and left the Keeping Up With The Kardashians star and her bouncing baby girl "in a raging fury."
"Travis [Scott] and Kylie [Jenner] just had their first major blowout fight, 4 days after becoming parents."
The same tipster added that Travis Scott drove recklessly on his way home. The news outlet suggested that the "Butterfly" singer could possibly have no plans on marrying Kylie Jenner, especially now that he is still trying to make a name of his own in the music scene. Another informant also told the gossip news website that Travis never intended to "put his career on ice" to become a "model dad."
"Travis is loving life right now - his career is red hot and he's raking in the money. This is the lifestyle that Travis has always wanted - performing in front of thousands of screaming fans, private jets, champagne, parties - he's really living the high life."
Because of this, some fans cannot help but speculate that Kylie Jenner and Travis Scott might split in the coming days. Adding fuel to the breakup speculations is a TMZ report claiming that the pair does not have custody arrangement up to this writing. The news outlet claimed that the Keeping Up With The Kardashians star has got every legal right.
In other words, Kylie Jenner could keep her new baby away from Travis Scott if she wants to. "If there isn't any formal custody arrangement in place, this means that she is behaving on goodwill with the father and allow time for him to be a good dad," California Family Attorney David Pisarra explained to Hollywood Life.
Though these feud rumors could possibly be true, it is important to note that the pair has not yet confirmed or denied anything as of yet. Hence, avid followers of the Keeping Up With The Kardashian star and her partner should take these unconfirmed claims with a grain of salt until everything is proven true and correct. Stay tuned for the latest news and updates about Kylie Jenner and Travis Scott!
© 2019 Korea Portal, All rights reserved. Do not reproduce without permission.