Samsung W2018 Flip Phone Launched With f/1.5 Aperture Camera: Price, Specs And Features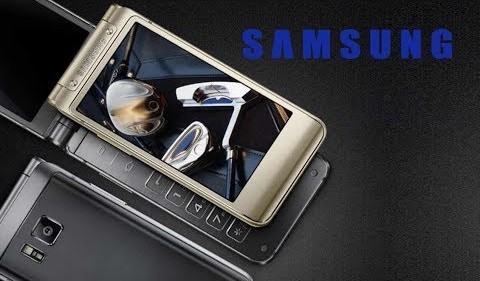 Samsung has launched the W2018, its next-generation high-end flip phone in the Chinese market. The South Korean major continues to launch flip phones in the market, as it sees the demand coming from China. Samsung W2018 has been introduced with China Telecom, and it will go on sale shortly.
Samsung W2018 comes with two impressive Super AMOLED touchscreen displays, with one placed on the exterior and the other inside the phone. The phone is a blend of metal and glass and it comes in two color options - Elegant Gold and Platinum. The clamshell has a fingerprint scanner and is backed by a 2300mAh battery. Samsung W2018 runs on Android 7.1 Nougat out of the box.
According to a report by GSMArena, the W2018 comes with two 4.2-inch Full-HD AMOLED displays and is expected to be a premium offering by Samsung. The smartphone also comes with a Qualcomm Snapdragon 835 chipset along with 6GB of RAM and 64GB of onboard storage. A 256GB storage variant is also.
According to Engadget, the W2018 also marks the first non-Galaxy smartphone to feature Samsung's voice assistant - Bixby. A 12MP primary camera on the phone boasts an aperture of f/1.5. Interestingly, Samsung W2018's primary camera can switch between f/1.5 and f/2.4 depending upon the light you're shooting in. Otherwise, the camera is identical to the Samsung Galaxy S8 series. On the front, there is a standard 5MP selfie shooter with an aperture of f.1.9.
Although the company has not revealed the price of the phone, the phone is likely to cost upwards of CNY 15,999 (or approx Rs 156,179) for the base variant. It's not the first time Samsung has launched a flip phone in China. In August this year, it launched the SM-G9298, also known as the Leadership, featuring high-end specifications and features.
© 2019 Korea Portal, All rights reserved. Do not reproduce without permission.