'Final Fantasy XV' Comrades Update 1.1.0 Release Date Announced [VIDEO]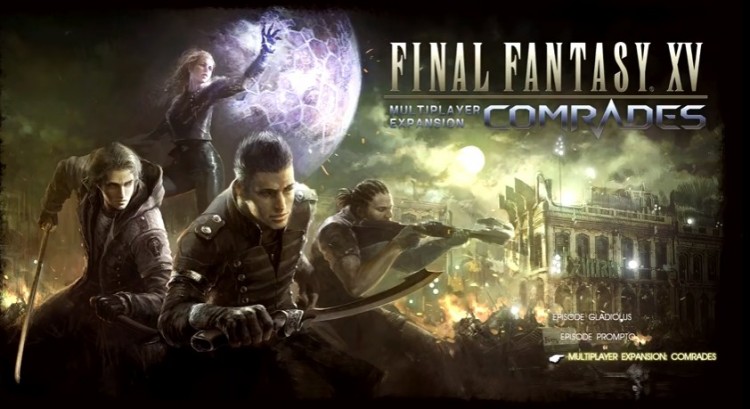 The Multiplayer Expansion of "Final Fantasy XV," dubbed Comrades is slated to receive an update on December 12, Square Enix has announced. Patch 1.1.0 is expected to take care of some bugs while simultaneously fixing the expansion's load times.
The imminent update will roll out for PlayStation 4 and Xbox One. Gematsu provided a summary of the Comrades update.The patch will be fixing a myriad of issues including events when the player's level does not rise, and where enemies are missing in multiplayer quests. Additionally, the patch will also take care of other things that prevent progress.
Moreover, the loading time between Lestallum and Camp will be shortened. The AI comrades generation time will be reduced as well.

Additional content will comprise Time Quests, which are basically Quick Matching-exclusive quests wherein players the player has to defeat waves of enemies within the stipulated deadline. There will be Witch's Shop, where the player can exchange the Timed Quest reward for the buff effect that can be received in the form of a meal.
Following this segment, Episode Ignis Director Takeshi Terada took center stage to shed more light on the impending DLC, which featured a peek at the DLC's opening scene. Aside from having multiple endings, Episode Ignis was touted to have two times the story cutscenes compared to Episode Prompto.
The multiple ending will be an add-on to the end of the main game. Moreover, there will be an Extra Battle feature that will include a special battle against Noctis, according to a report by RPG Site.
The First Anniversary Update for the main game was announced by "Final Fantasy XV" Development Manager Daisuke Oe. The said update will let players swap smoothly between Ignis, Prompto, and Gladiolus. This update will come along with the December patch.
More shreds of information regarding DLC will surface online towards the end of the year as soon as they are completed. The development team will start working on Episode Ardyn and thoroughly explore the background of the world. The team is also mindful about the skyrocketing requests for identical content starring Luna.
Game director Hajime Tabata noted that the iOS version of "Final Fantasy XV Pocket Edition" has been postponed from the Fall to the Winter. Check out a recording of the Active Time Report.
© 2019 Korea Portal, All rights reserved. Do not reproduce without permission.