'Final Fantasy 7 Remake' Release Date Likely To Be Announced During PSX 2017?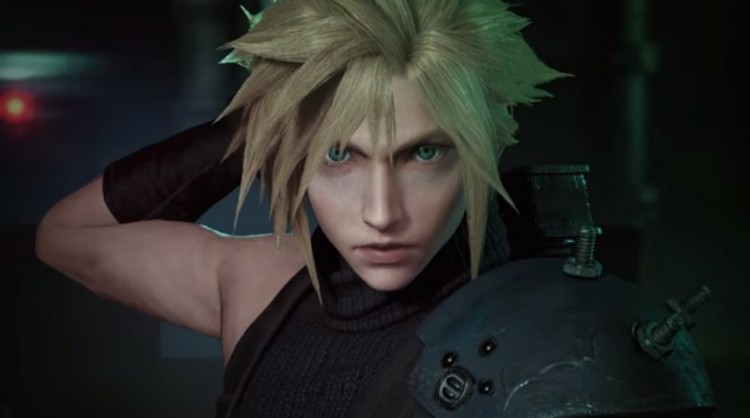 The rumor mill has been churning a slew of speculations around the yet-to-be-announced "Final Fantasy 7 Remake" release date. Although nothing is set in stone yet, it looks like the upcoming action RPG (role-playing game) will hit the store shelves sooner rather than later.
Much to the delight of Final Fantasy loyalists, Square Enix has finally confirmed that it's gearing up to release a myriad of Final Fantasy titles in 2018. However, the burning question on everyone's mind is whether or not "Final Fantasy 7 Remake" will be among them.
While fans continue to wait with bated breath for a big announcement this year, it seems highly unlikely that the game developer has any more aces stuffed up its sleeve since 2017 is nearly over. Earlier reports indicated that the hotly-anticipated remake could make an appearance during the PlayStation Experience event; however, that's not likely to come to fruition.
With PSX just around the corner, optimistic fans are now hoping to catch a brief glimpse of something "FF7" related. Square Enix's confirmation about having its hands full next year, added more fuel to the already burning rumors about an impending "Final Fantasy 7 Remake" announcement.
Square Enix producer Shinji Hashimoto told Edamame Arcade Channel that new Final Fantasy games will be released next year, noting that 2018 will be the 31st year. According to another report by GamingBolt, Square Enix's chief executive Yosuke Matsuda told investors that the studio is prepping to make release date announcements for new Final Fantasy games between April 2018 and E3 2018, which kicks off June 12.
Fans shouldn't get their hopes up too high just yet since there's still a possibility that Hashimoto could actually be alluding to other Final Fantasy projects that are currently in the works. Despite the confirmation of "Dissidia Final Fantasy NT" and "Final Fantasy 15 Pocket Edition," fans will be looking forward to bigger announcements, according to Express.
Square Enix's latest earnings call packed a slew of interesting hints for Final Fantasy fans. Even though Matsuda did not specifically mention "Final Fantasy 7 Remake" and "Kingdom Hearts 3" by name, they are by far the studio's biggest upcoming releases.
© 2019 Korea Portal, All rights reserved. Do not reproduce without permission.