Samsung Gear S2 Latest Update Gives Basic Enhancements
by
Sanjana
/ Nov 27, 2017 08:11 AM EST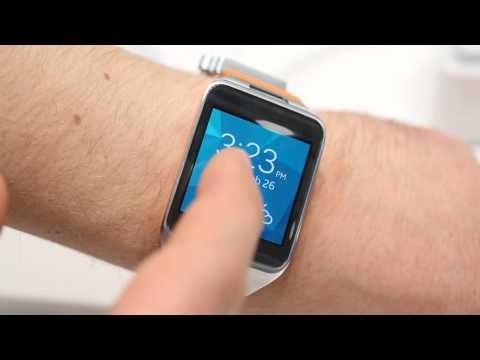 It has been a little over two years since the announcement of the Gear S2 and Gear S2 classic. While the Gear S3 has been a more prominent focus for the company, it still hasn't forgotten about the previous model and still issues updates every now and then. Samsung has started rolling out the latest update to its Gear S2 smartwatch.
The update did hit the Netherlands, so it should be rolling out globally to other Gear S2 owners at some point. Arriving as build number XXU2EQJ2 and it does bring along some optimizations aimed at increasing the battery life, as reported by GSM Arena.
For now, the update is available in Netherlands and when will it be available in other regions we don't know. But yes what we feel is that it won't take a lot of time making it available in other countries. The size of the update is really small. It is just 22 Mb which can be downloaded in seconds.
Now to get the update you need to open the Samsung Gear app on your connected device. The next step is clicking the settings options and then get into the About Gear option. And there you get the update.
In addition, the update also includes some security enhancements. Currently, units in Europe (the Netherlands to be specific) are getting the update, although other regions should get it soon as well. Generally, in Over The Air (OTA) updates, it might take some time for the update notification to pop up on your device's screen, so be patient till update hits your device.
The update will enhance the device speed as well as make it more secure. And if you discover anything new, then kindly comment below. As according to us the update will add some basic enhancements only.
© 2018 Korea Portal, All rights reserved. Do not reproduce without permission.