LOONA To Introduce New Member Yves, Released New Teaser for Their 9th Member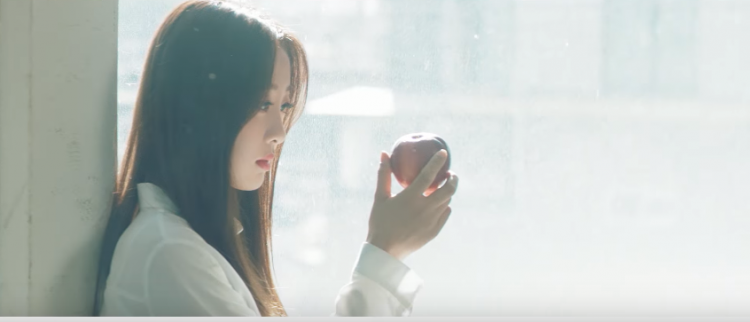 Loona's official debut as a group is scheduled next year, however creative entrances and introductions of the members circulate the internet and the social media. On November 24, all female group dropped the teaser for their ninth charming member, Yves.
Nine members down, three more to go before Loona completely introduced their twelve members to the world. Loona started dropping charming teasers of their members since October 2016. So far, the members officially recorded consists of HeeJin, HyunJin, HaSeul, YeoJin, Vivi, Kim Lip, JinSoul, Choerry, and Yves.
Blockberry Creative, a subsidiary of Polaris Entertainment revealed via Naver their first girl-group to undergo an 18-month long pre-debut project. From October 2016 to January 2017 four Loona members are revealed releasing a single album of each. The promotion of the first sub unit officially began on March 12, appearing first on SBS's "Inkigayo."
Since 2016, Loona dropped 13 promotional singles including the ninth member's, Yves', song "New". The music video for "New" is set to drop on November 28 at 12 PM KST.
Before Yves' "New", Loona released "Sweet Crazy Love" recorded by the "Loona Odd Eye Circle" sub-unit composed of Kim Lip, JinSoul, and Choerry. The track is under the album "Max and Match".
Aside from the 24-second teaser of Loona's Yves, the group also shared 8 stunning photos of the singer. The ninth member emits a cool, feminine, and kind vibe, followed by the caption, "Time of #Yves". The first ten second of the video has a breathtaking tune followed by an angelic melody and beats.
According to All Kpop, the name, "Yves", is a French masculine name that is pronounced as "Eve". While wearing a vibrant white feathery dress on her image teaser, the caption reads, "#Yves, bite an apple." The MV teaser of "New" also ended with the ninth member biting an apple.
© 2018 Korea Portal, All rights reserved. Do not reproduce without permission.