New Blood Pressure Guidelines as Recommended by the American Heart Association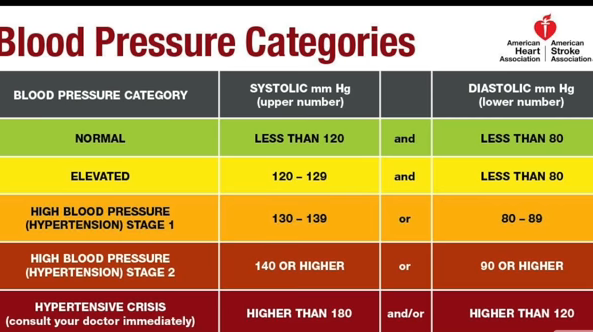 High blood pressure or hypertension for its medical name, does not choose the age of an individual that will be affected. The older the person is, the more chances he will get the condition.
The heart has the tendency to work harder if there is too much pressure on the blood pressing against the arterial wall which can cause injury to the arteries. In no time, the uncontrollable high blood pressure would develop heart disease, kidney disease, and even deadly stroke, according to WebMD.
New blood pressure guidelines have been published in the American Heart Association journal, "Hypertension and the Journal of the American College of Cardiology." One of the guidelines will elevate younger individuals to the hypertensive level.
It is anticipated that the occurrence of hypertension will be thrice among men below 45 years old and will be twice among women below 45 years old. Based on the published new guidelines, people who have a blood pressure reading of 140 over 90 is considered to be suffering from a stage 2 hypertension. Before stage 2 typically begins at 160 over 100, Reading Eagle reports.
The initial understanding of patients who are included in the stage 1 category regarding the new blood pressure guidelines requires no medication. However, if the patient already experienced a heart attack or stroke or has the possibility of suffering it must consult a doctor especially if it is associated with drinking or if the patient is diabetic.
The new blood pressure guidelines put emphasis on changing the kind of lifestyles one may have to maintain the ideal blood pressure. Since the majority of people who suffer from high blood pressure are obese, they are advised to lose weight. Aside from that, they need to fill their diets with low-sodium foods, potassium-enriched fruits and vegetables, and whole grains known as the DASH diet.
Furthermore, the new blood pressure guidelines advise limiting alcohol intake, stop smoking and have a regular exercise which can lower blood pressure by four to five points. If all of the recommendations will be taken seriously, the DASH diet will decrease the blood pressure of at least 11 points.
© 2019 Korea Portal, All rights reserved. Do not reproduce without permission.