Samsung's Bixby With Chinese Language Support Goes Live On November 30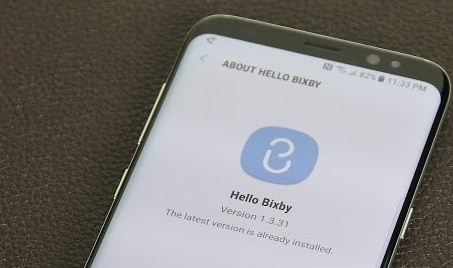 Samsung at first had to delay Bixby's launch in China because of revisions to local cybersecurity laws. The tech giant expanded Bixby Voice to more than 200 countries across the globe in August this year, including China. The assistant only supports English and Korean languages as of now. However, Samsung has been working on adding support for the Chinese language.
With the beta, which has launched a couple of weeks ago wrapping up, Samsung has now confirmed that Bixby Voice Chinese support will be released on November 30 of this month.
Samsung China has added support for the Chinese language to Bixby in beta a couple of weeks later. The beta participants were encouraged to use the Samsung's Bixby Voice feature regularly so that the assistant can get a better understanding of the Chinese language.
Apart from working with Samsung apps, the new Bixby version also supports over 18 popular Chinese third-party apps, including Baidu, Alipay, and iQiyi. It was also confirmed that the Chinese version of Samsung's voice assistant Bixby will be available on Samsung's upcoming W2018 clamshell smartphone, as reported by GSM Arena.
However, it wasn't surprising to see that many Galaxy S8 and Galaxy Note 8 users in China were waiting for Bixby to support their own language. Samsung's Bixby Voice is currently supported on three top-line handsets, which are Galaxy S8, Galaxy S8+ and the Galaxy Note 8. The day Samsung announced this beta all 15,000 spots were filled up very quickly, according to The Android Soul.
Samsung's Bixby isn't as good as the Google Assistant, but it has its own differentiating features. Also, Samsung wants users to use the Bixby assistant on its flagship smartphone, even going as far as to include a Bixby button. Samsung China has previously confirmed that this beta test would conclude on November 29. However, it has now revealed that the Bixby Voice Chinese support will go live on November 30.
© 2018 Korea Portal, All rights reserved. Do not reproduce without permission.