'Make it Last As Long As You Can' Niall Horan from One Direction Gives Advice to BTS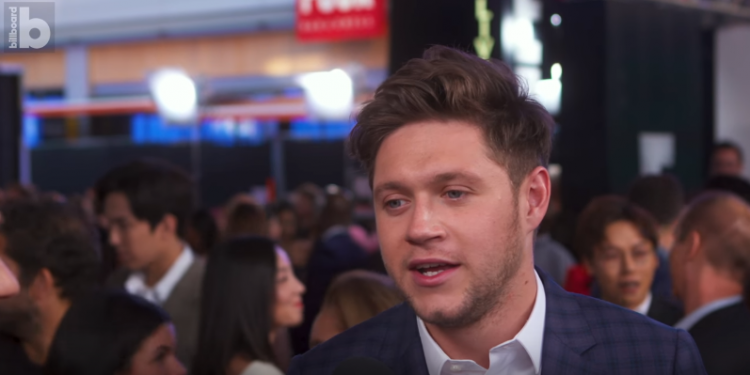 Former One Direction member, Niall Horan, shared a worthwhile advice to the rising international idol group, BTS on the night of "2017 American Music Awards". The star-studded awards night was held on November 19 in Los Angeles.
Niall Horan is popularly known as one of the hit English-Irish pop boy band, One Direction. After a series of notable awards and grabbing peaks of various music rankings, the band went on hiatus in January 2016 to allow all members in pursuing other projects.
The fast progression of One Direction's popularity in their earlier years is quite similar to BTS' international status today. Both bands are definitely sought-after by millions of fans worldwide in their starting years. However, One Direction is currently in the calm, subsiding part of their career while BTS is still enjoying the hype of back-to-back projects.
Former boy band member Niall Horan gave advice to the rising young idol group, BTS, on the day of the ceremony. In a brief interview with Horan, the singer shared, "Keep your head on your shoulders and don't let it get away from you."
Niall added a sentimental remark, "And make it last as long as you can." The Irish sweetheart also said that he's looking forward to BTS' journey in the States and ended his advice with a smile.
According to Billboard, Niall revealed his favorite event is "American Music Awards" as it is an event where a lot of musical peers gather and touch bases with each other. He explained, "It's very rare you get all your musical peers in one room and there's something special about that stage."
Niall Horan expressed his appreciation as he was nominated for the best new artist in this year's "American Music Awards". The Irish singer-songwriter added, "Win or lose, I've had a good year." Horan continues to pursue his solo career as he continues to create passionate music for his fans.
© 2018 Korea Portal, All rights reserved. Do not reproduce without permission.