OnePlus 5 Confirmed To Be Discontinued As Soon As Stock Runs Out
by
Sanjana
/ Nov 23, 2017 08:26 AM EST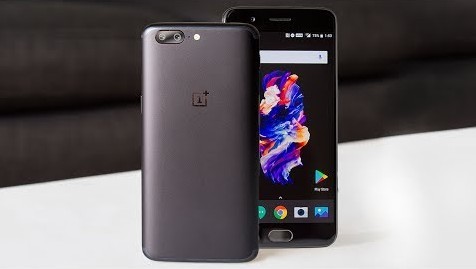 The entrance of the OnePlus 5T has left many people wondering what the company is going to do with its recently launched flagship OnePlus 5. However, it looks like that the OnePlus 5 is going to discontinue as the Chinese brand is planning to stop the OnePlus 5 production as soon as the stock runs out.
This is pretty much the same thing, which has happened with the OnePlus 3 and OnePlus 3T, so it's not too big of a surprise for the OnePlus users. OnePlus India's General Manager Vikas Aggarwal has confirmed the OnePlus 5's demise in an interview explaining that as a brand, it wanted to make sure that it had 1 gadget which was the latest in the market.
In an interview with The Indian Express, the Vikas Aggarwal briefed on what will happen to the OnePlus 5 and why the company released the 5T so soon. He says that the changes on the OnePlus 5T are not important enough to classify as a whole new product. Instead, the OnePlus 5T is a "variant" that offers a better display for improving the overall experience for the user.
Aggarwal also notes that the premium segment is difficult to compete in since there are so many other smartphones in the race to grab the top spot in the premium smartphone segment. However, he also confirms the OnePlus 5's fate to be the same as the OnePlus 3's: discontinuation.
OnePlus is a smaller company than most Chinese OEMs, so it would make sense for it to focus on just 1 product at a time rather than maintaining multiple production lines, as reported by GSM Arena. Still, the OnePlus 5T has blindsided many OnePlus 5 users who are now angry that the firm has released a newer model sooner than expected.
Vikas Aggarwal tried to explain OnePlus' thinking, pointing out the fact that many manufacturers launch a new version of a flagship within a few months. He also sees the OnePlus 5T as another variant and not a new model entirely; therefore the same price.
© 2020 Korea Portal, All rights reserved. Do not reproduce without permission.