OnePlus 5T Star Wars Edition Leaked: All You Need To Know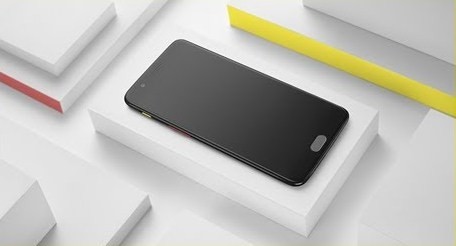 OnePlus 5T already launched and getting a huge appraisal from the smartphone patrons for its flawless display and a similar price tag like OnePlus 5T. A recent leak reveals that the OnePlus might be planning to launch a Star Wars edition of the recently launched OnePlus 5T. The OnePlus 5T 'Movie Star Wars: The last Jedi' is said to launch on 15 December and the Star War themed OnePlus 5T in red is also said to get released during the same period.
The leak is coming directly from the XDA Developers, where a contributor has found strings of code in a leaked build of Android Oreo for the OnePlus 5 that tips the OnePlus 5T Star Wars Edition variant. However, the report has been pulled back at the time of filing - through a web cache of the article is still available. The report, after decompiling SystemUI, Settings, and Launcher APKs, found "DEVICE_CUSTOM_STAR_WARS" and hints of a Star Wars-flavored accent color with "accent_star_wars" and "customization_workspace_star_wars".
While the outside of the OnePlus 5T Star Wars Edition remains a mystery, the inside will have at least one movie-tied theme. The smartphone flagship is said to be a lovely eye-searing red, not unlike the standard OnePlus brand red, and not unlike the most major color yet presented for Star Wars: The Last Jedi. However, it wouldn't be a major surprise to find that the exterior of the OnePlus 5T Star Wars Edition also ended up red - or at least the accents, as reported by Slash Gear.
It does make sense for OnePlus to launch the OnePlus 5T Star Wars Edition sometime near the arrival of Star Wars: The Last Jedi that is set for launch next month. The Chinese tech giant might partner with Disney for the new version of its upcoming smartphone. However, formal details about the OnePlus 5T Star Wars Edition development aren't yet announced.
OnePlus, in the past, also launched the Black Colette Limited Edition of the OnePlus 3T and a "Castelbajac" version of the OnePlus 5. However, both the editions were limited to certain regions. Hence, the OnePlus 5T Star Wars Edition is likely to be limited to the US market.
© 2020 Korea Portal, All rights reserved. Do not reproduce without permission.