AOA's Mina Gives Sign On Potential AOA Comeback and Talks About Choa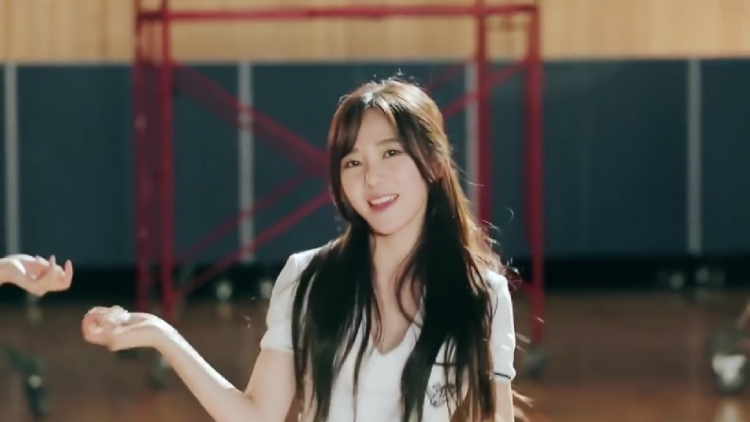 AOA's Mina sat down in an interview with FNC WOW on October 16, where she opened up about her group's comeback plan and AOA's former member and leader, Choa. Mina started by saying that her group will definitely make a return in the industry with six members, yet she wasn't sure about the exact date. But she added later that it will probably be around February or March.
Mina then revealed how big the pressure was as AOA has taken a break from releasing music, especially after Choa's departure from the group on June 22. But the girl was being positive, as she continued that they may get good results if they try their best on an upcoming comeback, Soompi said.
When asked about their former member and leader Choa who departed from AOA after suffering from insomnia as well as several depressions, Mina honestly answered how she still keeps in touch with her. She wanted to respect Choa's decision as well as the situation she was in, emphasizing that she did not want to burden the former leader.
Mina recently released her essay collection on November 1, entitled "Stars Don't Lose Their Way, Even at Night". The book included her honest stories and experiences as a youth that she wrote herself, as well as sharing words of wisdom she always held onto from time to time whenever she felt like she had lost her direction in life. While there was also several messages and encouragement she aimed for fellow youths, it also contained photos the singer took herself.
Meanwhile, Mina previously starred as a nurse in Korean hit drama 'Hospital Ship' which was aired on MBC. The drama starring Ha Ji Won and Kang Min Hyuk is about young doctors that provide medical care to the locals who live in the rural area via hospital ship that sails around the little islands.
© 2018 Korea Portal, All rights reserved. Do not reproduce without permission.