NU'EST W, PRISTIN, and Seventeen Motivate Students Studying For College Entrance Exams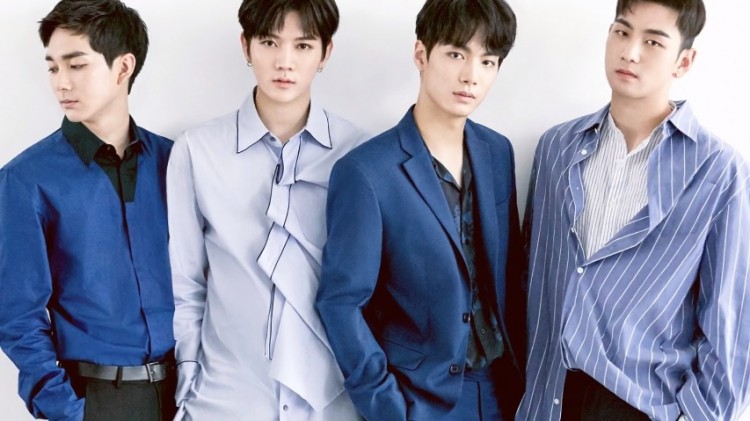 Artists of Pledis Entertainment, NU'EST W, Seventeen, and PRISTIN united together on November 14 to send their best wishes and to motivate students who will take their college entrance exams in Korea. The famous South Korean performers warmly cheered for the exam takers as the "big test" arrives, reported by All Kpop. Each group gave their warm message. Watch the idol guild as they send out their cheers.
New Establish Style Tempo, popularly known as NU'EST consists of performers JR, Aron, Baekho, Minhyun, and Ren. Debuted in March 2012 with the album "Face and Action", the band has released two studio albums and five EPs. The bubbly boy band gave a gleeful cheer saying, "Please do not fret and we hope that many of you will receive our energy and ace the exams!"
On the other hand, promoting their mini-album, "Hi! Pristin", the nine girls of PRISTIN took the time to cheer the upcoming exam takers. They sent out an endearing message, saying, "It's that time of year again. To the students taking the uni entrance exams in 2018, we hope all of your wishes would come true and good luck on your exams!"
Seventeen, also known as SVT, all thirteen members of the "self-producing" idol group gave a jolly and sincere message to the students. Seventeen is divided into three units: the hip-hop unit, vocal unit, and performance unit according to The Korea Herald. They also made television appearances every year since 2015 in MBC's "Big Debut Plan", "Seventeen's One Fine Day", and "Seventeen's One Fine Day in Japan".
"It must be a very challenging time, we wish you all the best of luck on the upcoming exams," Seventeen's boys uttered, "Fighting!" the boy group added.
As Pledis artists' NU'EST W, Seventeen, and Pristin send out encouraging words to the fellow students of South Korea, the College Scholastic Ability Test or CSAT scheduled on November 23 is fast approaching. This standardized exam plays an important role in South Korea's education as this test is often described as "the chance to make or break one's future" according to CNN.
© 2023 Korea Portal, All rights reserved. Do not reproduce without permission.