Rapper Meek Mill Sentenced to Prison for Violating Probations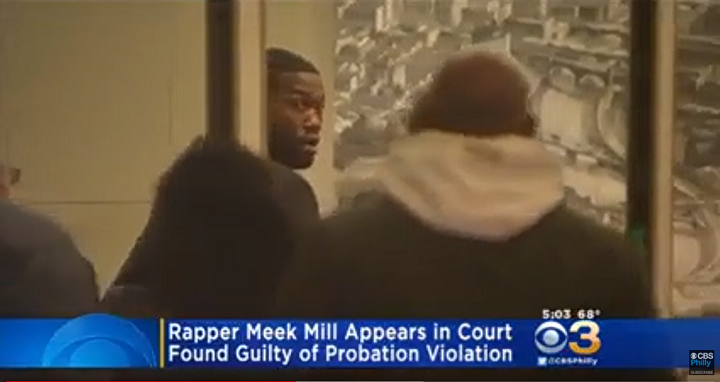 Rapper Meek Mill has been sentenced to two to four years in prison after violating his probation from a drug and gun case filed in 2008, putting his career in jeopardy for the next two to four years. Common Pleas Judge in Philadelphia Genece Brinkley cited that the rapper failed to comply with a court order restricting his travel together with a failed drug test.
According to Billboard, the sentence came as a surprise after prosecutors suggested that Mill not is imprisoned for violation his probations. However, Brinkley said that she has been trying to help Mill for almost 10 years and the rapper still does what he pleases.
However, Mill did own up to the violations and said that jailing him would likely put an end to his career. He also said that he has battled an addiction to painkiller Percocet and that he has only tried to get away from a life of crime.
Mill's lawyer, Brian McMonagle, vowed for an appeal and reinstated the prosecutor's recommendation of no jail sentence back to the judge as Mill empties his pockets and removed his belongings. Fellow rapper Jay- Z also responded to the sentencing on his Facebook account on Monday.
"The sentence handed down by the Judge -- against the recommendation of the Assistant District Attorney and Probation Officer -- is unjust and heavy-handed. We will always stand by and support Meek Mill, both as he attempts to right this wrongful sentence and then in returning to his musical career," Jay-Z said in the post."
Meek Mill has served jail time and home confinement following his probation on gun and drug possession charges back in 2008. He was also recently arrested twice - once in St Louis for a fight in an airport that involved two employees in March and the other for reckless driving in New York City, CBC News wrote.
© 2018 Korea Portal, All rights reserved. Do not reproduce without permission.