'Jurassic World 2: Fallen Kingdom' - What is Jeff Goldblum Role In Anticipated Sequel?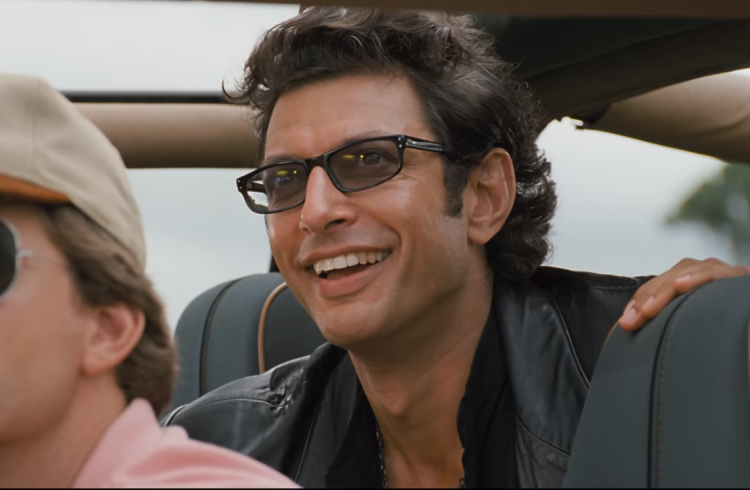 Dr. Ian Malcolm is coming back from retirement in "Jurassic World 2: The Fallen Kingdom." During a press tour for his new movie "Thor: Ragnarok," actor Jeff Goldblum revealed how he could help Chris Pratt's Owen Grady and Bryce Dallas Howard's Claire Darling in the anticipated sequel.
Before "Jurassic World," there was "Jurassic Park," a wildlife park filled with cloned dinosaurs. Of course, as everyone knows, the dinosaurs ended up escaping their cages and slaughtering the remaining humans in the island.
So when the same thing happened in the 2015 summer box office hit "Jurassic Word," Owen and Claire knew that they need to call for reinforcements. BD Wong's Dr. Henry Wu is not the only character from the original franchise who has returned; earlier this year, it was announced that Goldblum's Ian Malcolm will also make a reappearance in the new movie.
In an interview with Empire podcast, Goldblum talked briefly about his role in "Jurassic World 2: Fallen Kingdom." He admitted that his character will not be the hero of the upcoming movie but Ian Malcolm will still play an important part as Owen and Claire once again face the dinosaurs on Isla Nublar.
"It's small. Who knows, they may cut me out entirely," Goldblum shared. "But if I star in, I'll be a sprig of parsley or a little garnish, hopefully with some impact."
The hows and the whys of his appearance in the "Jurassic World 2: Fallen Kingdom" are, of course, yet to be revealed. However, his experience with rogue dinosaurs roaming free in an island should come in handy now that the same island has once again occupied by dinosaurs.
This, he hinted during an interview with Radio Times. He told the site that his character, Ian Malcolm, "might have something to say about the confluence of circumstances around the use and misuse of technology" in "Jurassic World 2: Fallen Kingdom."
More importantly, however, he also hinted that he might wear his signature dark clothing and dark-tinted glasses in the sequel. "Jurassic World 2: Fallen Kingdom" is scheduled to be released on Jun. 22, 2018.
© 2018 Korea Portal, All rights reserved. Do not reproduce without permission.