WINNER's Kim Jin Woo Fallen Prey To Hacking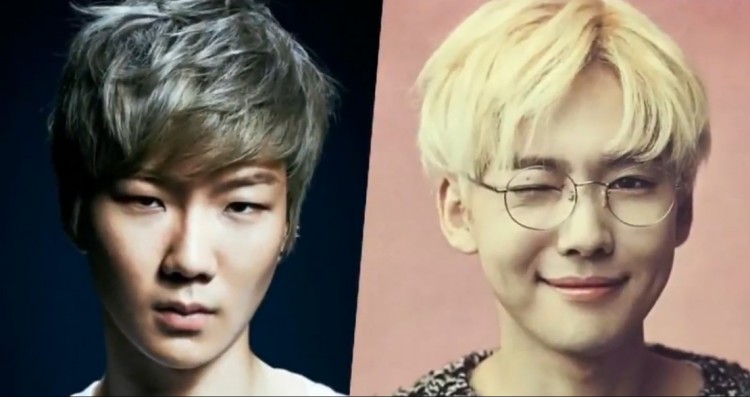 WINNER's Lee Seung Hoon and Kim Jin Woo recently appeared on 'V Live" for a live session with the fans. During this session, Lee revealed that Kim's social media got hacked.
A few days back, there were rumors that Kim Jin Woo commented on a female non-celebrity Instagram photo. The hacker commented on the live broadcast of the girls, "Please do the live broadcast well and have a great day. "
There was a little confusion among the fans as Kim Jin Woo and the anonymous girl had no mutual friend. This confusion became clear when the hacker profile wrote, "Your boyfriend is handsome." Lee Seung Hoon went on to explain the whole crisis in the session.
According to Lee Seung Hoon, the account was hacked by one of the Netizens. The comment on the girl's photograph was also done by the hacker. He said, "Hacking is itself wrong, because of this Jin Woo had to undergo a lot of mental stress."
This is not the first time when Lee Seung Hoon has fallen prey to the act of hacking. He further stated, "No one can imagine what kind of stress you have to go through. Someone whom you have never met has your comment on her post."
Lee Seung Hoon continued to warn the hackers and said, "I understand your curiosity, but please don't do this anymore. Next time your action may call some legal action." He went on to explain that it is very frustrating. We are using this platform to clear all the misunderstanding that has arisen.
He revealed that Kim Ji Woo had brushed off the situation by just saying it was okay and told fans not to misunderstand. It was reported that fans of WINNER clearly came out with a decision to file a lawsuit on behalf of WINNER against the hacker.
© 2023 Korea Portal, All rights reserved. Do not reproduce without permission.