Khloe Kardashian Shows Her Baby Bump In NYC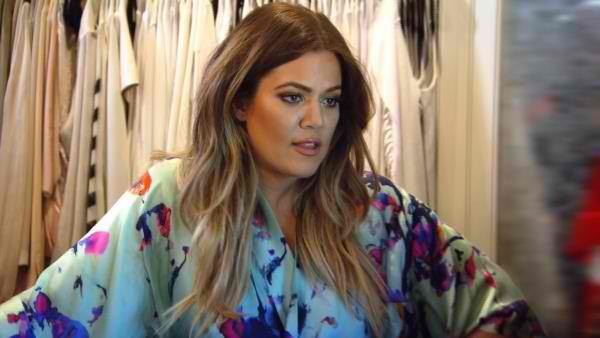 Khloe Kardashian's recent outing seems to reconfirm the pregnancy rumors. The 33-year-old was spotted out and about in New York City on Thursday while filming her family's hit reality TV show, 'Keeping Up With The Kardashians.' Khloe was dressed stylishly in head to toe black and a green Hermes Birkin bag. But what kept tongues wagging was a slight bulge on her midsection that people could easily mistake for a baby bump. Khloe was also carrying a Starbucks venti cup of coffee.
On Thursday, multiple sources are claiming Khloe is expecting a baby boy with boyfriend, 26-year-old NBA star Tristan Thompson. This will be Khloe's first child. Although the couple has yet to confirm the news, fans have been trying to check hints of a growing belly. Thompson also got teased by his own teammates when JR Smith trolled the former about getting new fur coats for the baby. Until then, we would have to wait for Khloe's tummy to get bigger or for anyone of them to confirm the baby news.
But if you ask Kris Jenner, it looks like she's pretty happy for Khloe and Tristan, if her daughter is indeed pregnant. Jenner shared to ET how she is thankful that Khloe is in a "great place in her life" at the moment and how grateful she is with Tristan. On the other hand, she did say that she does not mind if her daughter is spending more time in Cleveland rather than their home. Thompson is playing for the Cleveland Cavaliers.
Jenner said, "We love Tristan so much, and she's so happy, and she's been through so much. Just seeing her be able to do something so creative with [her denim line] Good American -- that's her passion. On top of it, to be in such a great place in her personal life is amazing."
© 2018 Korea Portal, All rights reserved. Do not reproduce without permission.